1997 Israeli Helicopters Disaster Monument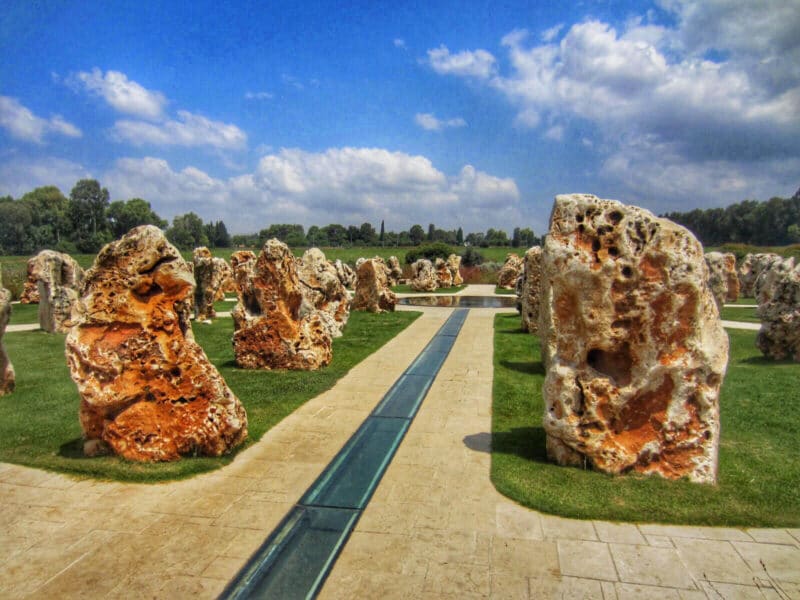 On February 4th, 1997 two Israeli military transport helicopters were heading into the Israeli security zone in southern Lebanon. Shortly after take-off they collided in mid-air. All 73 military personnel on board died in the crash. Completed in 2008, the main memorial was created near the crash site of one of the helicopters, not far from kibbutz Dafna. Co-designed by renowned landscapes artist Dany Karavan, the monument is comprised of 73 limestones, about a man's height each, set around a round shallow pool. With the water channel feeding it, the monument's design echoes a helicopter's tail. The 73 names of the fallen soldiers are engraved on black blocks in the pool.
This moving monument is a stark reminder of the ongoing struggle Israel, to keep its borders, and people, safe.
A visit to the memorial can be combined with a day tour in the north.
Contact us to inquire more about a private tour to the North: