Academic Tours in Israel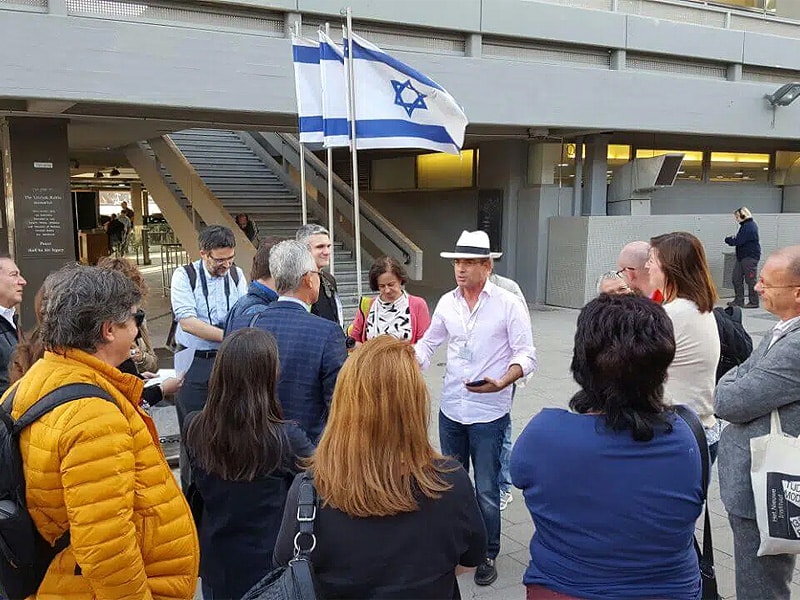 Being one of the most fascinating yet complicated locations in the world, the Land of Israel is a great destination also for any academic tour group. It is both the land of the bible, a region in perpetual conflicts, the cradle of western civilization – and a "Startup Nation".
And what could be better then exploring it with a team of highly skilled experts and master tour guides! Our team is made of top-notch guides in history and archaeology, military and geo-politics, agriculture, high-tech, and more.
What we Offer
We offer an in-depth and academic level review of the state of Israel through a wide range of customized and unique tours and activities. Led by our team of master guides, these excursions reach various destinations, combine them with meetings with local experts and setting unique activities. Group size can vary from a single visiting scholar to a class, and can include transportation, accommodations, and all other needed logistics.
So contact us and let's start building your own special academic expedition to Israel!
Contact us to inquire more about a private tour to Israel
From private tours to meetings with key religious figures in the old city, and helicopter rides – everything was unbelievable! I highly recommend his services, especially if you're looking for something incredibly special and/or need to impress VIPs.
He is definitely NOT JUST ANY TOUR GUIDE. Danny plans, suggests alternatives, continually adjusting destinations according to his clients' energies and interests… coming up with even more fascinating alternatives… He is ideal for VIP executive tours.