Boat Ride in Akko
Most of Akko's visitors are not aware of the sailing options from the port of Akko. This barely publicized tour attraction can might be the most memorable experience of the old city.  It is also quite affordable, costing an average of $15 per person.
High-speed Boat Ride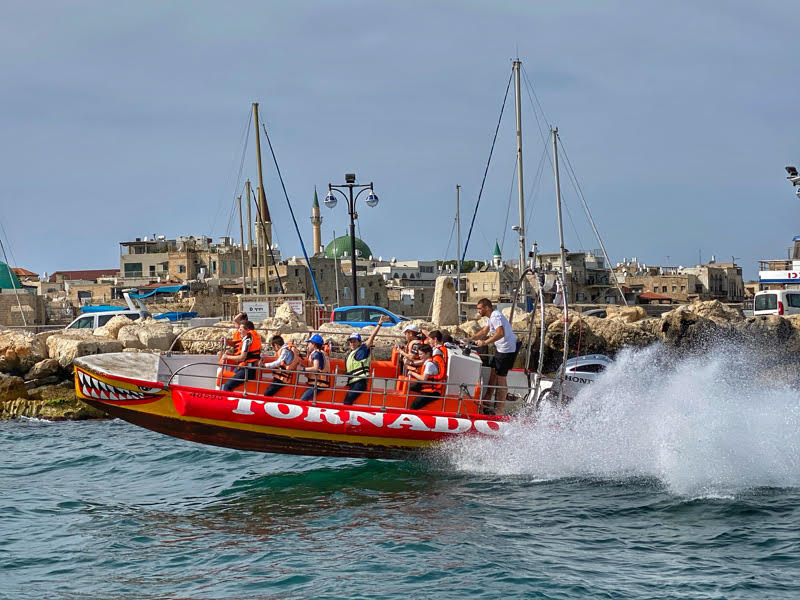 A 10 minutes adrenalin-rushed sail around Akko's old city walls, in a high-speed boat.
An extreme experience that feels more like a boat race, accompanied by entertaining loud Arab rap music.
Scenic Sail Around Akko's City Walls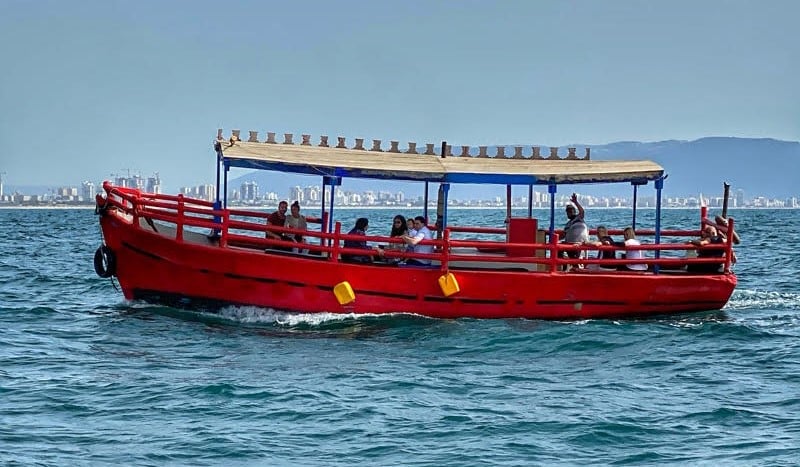 Old-fashioned wooden vessels that can take up to 25 people offer a relaxing sail around the old city walls.
The ride, which takes about 30 minutes, reaches unusual viewpoints of the Akko's old fortifications and Akko bay.
Akko-Haifa Ferry Ride
A new service of a scenic ferry ride from the port of Akko to Haifa. It is both a great way to appreciate the views of Akko bay, and a clever alternative of getting to Haifa during rush hours.
A boat ride in Akko can be combined with a day tour of Akko, Haifa and Caesarea, or a day tour in the north.
Contact us to inquire more about a private tour to Akko that will inlcude a boat ride: