ATV Tour by the Sea of Galilee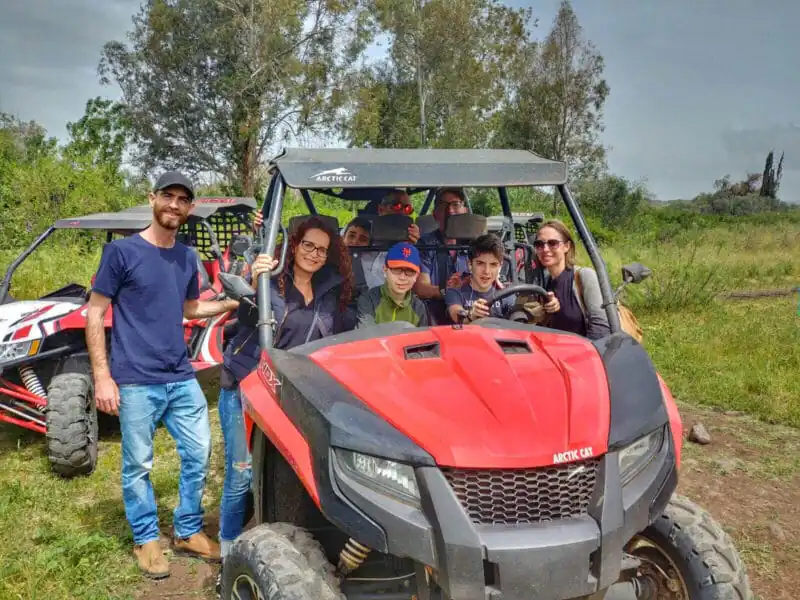 A great way to explore the flood plain of the Jordan river at its entry into the Sea of Galilee!. Driving a "Razor" off-road vehicle, the tour's guide will lead you into the less known parts of the Jordan river, near its estuary into the Sea of Galilee. The ride includes several passes of water streams, and along groves of various fruits. It also includes explanations of the area, and a refreshing coffee break.
An ATV tour by the Jordan River can be combined in a tour of the north.
Contac us for a private tour of the north that will include an ATV ride: