ATV Tour in Gush Ezion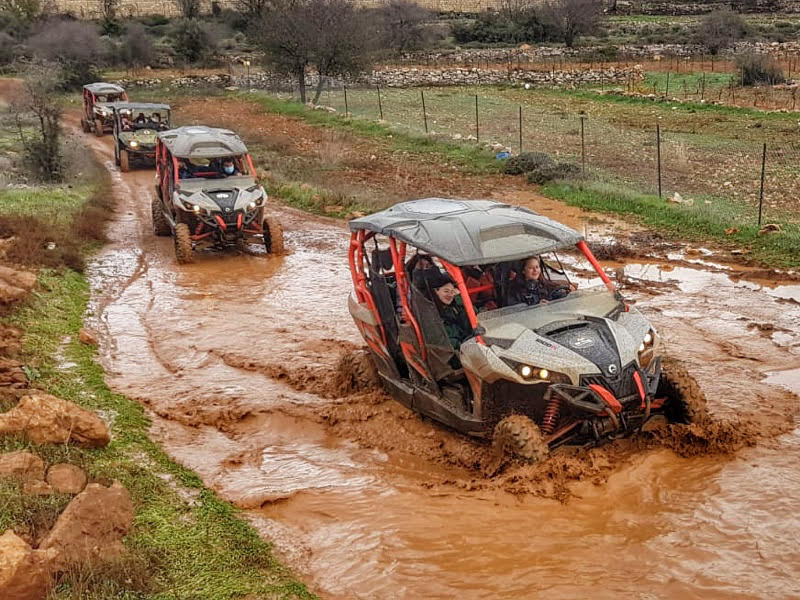 Set among the Jewish settlements between Bethlehem and Hebron, the Gush Ezion ATV tours offer a fun an dynamic experience of exploring one of the most picturesque areas in the Jerusalem Mountains. The tour is in 4-seater Razors, passing through forests, springs, vineyards, and historical sites. Enchanting landscapes and breathtaking views of the coastal plain unveil at certain points of the tour, all generating a great and special tour experience.
All drivers must present a valid driving license and passport.
An ATV tour is especially recommended in the winter and spring, when the drive includes passages over streams and mud puddles.
An ATV tour in Gush Ezion can be combined in a Day tour of Jerusalem.
Contact us for a private tour of Jerusalem that will include an ATV ride in Gush Ezion: