ATV Tour in the Judean Hills (Shephelah)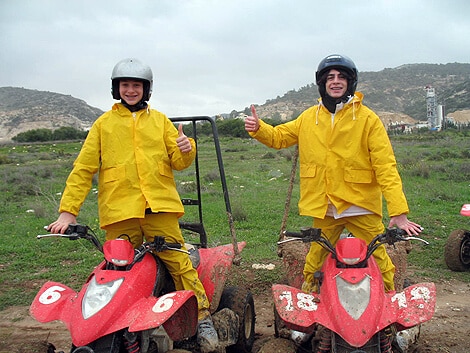 A fun and extreme way to explore the forested lower Judean hillside (the Shephelah), in a 2-seater or 4-seater ATV / UTV.
The tour starts near Beth Shemesh and passes through the beautiful countryside along the Soreq stream. This exhilarating experience combines scenic views, historical sites – and fun driving!
All drivers must present a valid driving license and passport.
The tour is especially recommended in the winter and spring, when the drive includes passages over streams and mud puddles.
The off-rad tour takes 2-3 hours and can be combined in a day tour in the Judean hills (the Shephelah).
Contact us for a private tour of the Shephela that will include an ATV ride: