ATV Tour in the Golan Heights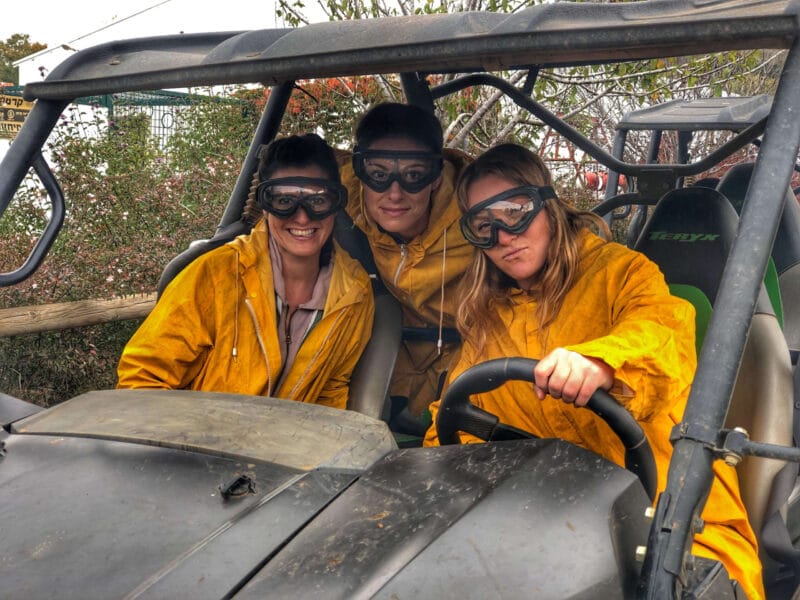 Located at one of the highest points of the Golan Heights, Merom Golan ATV tours offers a special off-road excursion along the Syrian border and around Mount Bental.
The ride begins through the Kibbutz fields and up to the "waiting for Eli" monument. Here, you will learn about Israel's famous spy in Damascus in the 1960s. Next, we will drive through former Syrian military barracks and at a former Syrian military command building we will ascend to its rooftop. From here you have a commanding view of Quneitrah, Syrian regional center. We will drive through some more of the enchanting landscapes of the Golan Heights, viewing the 1973 'Valley of Tears' battle site, and review the geo-politics of this region in the last century.
The tour, which also includes a coffee break, is a great way to learn about the history of this special region and appreciate its less known surroundings. It is a great family experience that suites all ages.
All drivers must present a valid driving license and passport.
An ATV tour is especially recommended in the winter and spring, when the drive includes driving through streams and mud puddles.
Please note that we only offer an ATV tour as part of a day tour of the Golan Heights. 
An ATV tour by the Syrian border can be combined in a Tour of the Golan Heights.
Contact us for a private tour of the Golan Heights that will include an ATV ride: