Best Hotels in Jerusalem
King David Hotel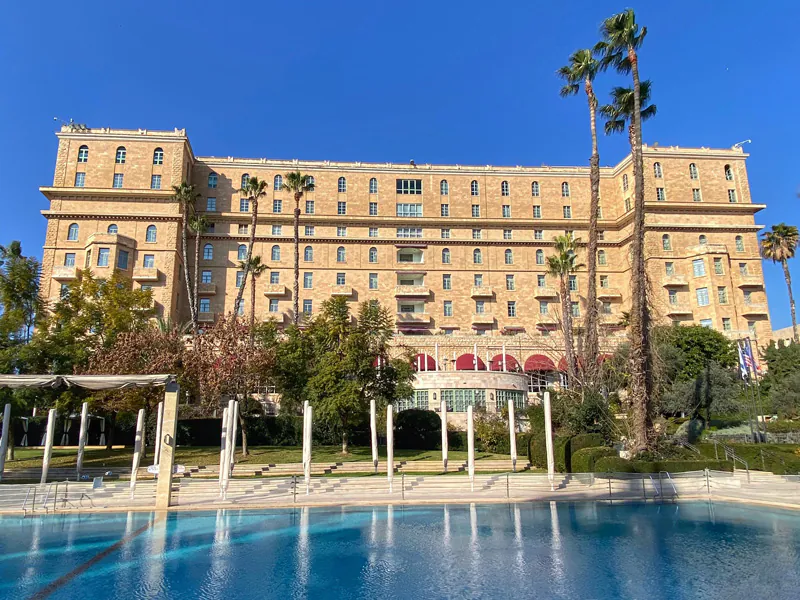 Perhaps the city's most famous hotel, the King David hotel is considered by many as the most luxurious hotel in Jerusalem. Indeed, since its opening in 1931, many head of states, dignitaries, and celebrities chose the King David hotel as their preferred place of stay. Its special interior design echoes biblical art and architecture, mirroring a unique British colonial appeal. Set on a hill overlooking Jerusalem's old city walls, many of its rooms have great panoramas of the old city, and it is just a 15 minutes' walk from the Old City. The hotel has a tennis court, a modern fitness center, and a swimming pool, as well as a business center, private parking, and 4 dinning areas. Its guests especially like its breakfast, design, impeccable service, and location.
David Citadel Hotel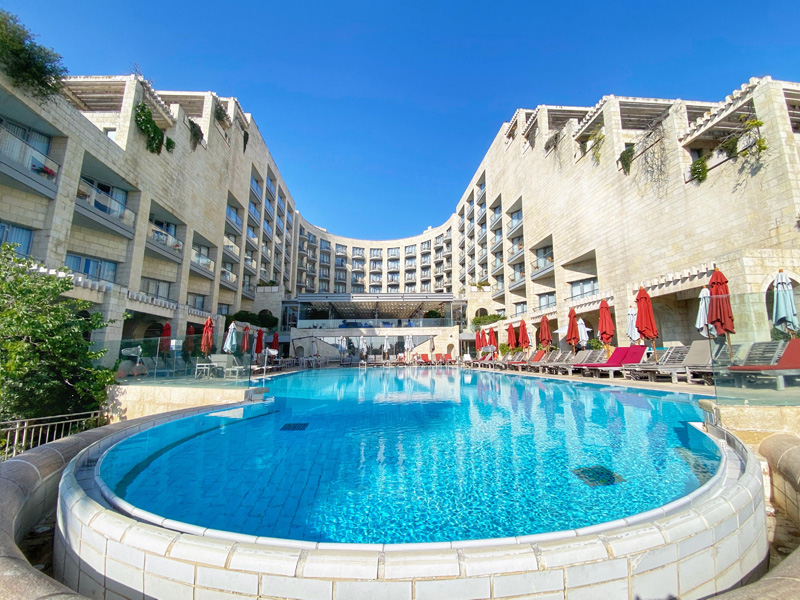 Opened in 1998 the David Citadel is a luxurious hotel that competed over the title of "Jerusalem's flagship hotel". Designed by the Moshe Safdie, the U shaped hotel combines a neo-oriental style with local and Middle eastern architectural elements. Bill and Hillary Clinton, Barak Obama, and Vladimir Putin are just some of the public figures who stayed at this hotel, which is also popular among business moguls and celebrities. Aside its modern and specious design, the hotel has a spa, a wellness center, and an infinity pool facing Jerusalem's old city. The David Citadel hotel is opposite Mamilla pedestrian mall, and a merely 10 minutes' walk from Jaffa Gate. Its best rooms are the terrace styles suites facing the old city and the Tower of David. Its guests favour most the hotel's rich breakfast, service, and its central location.
Mamilla Hotel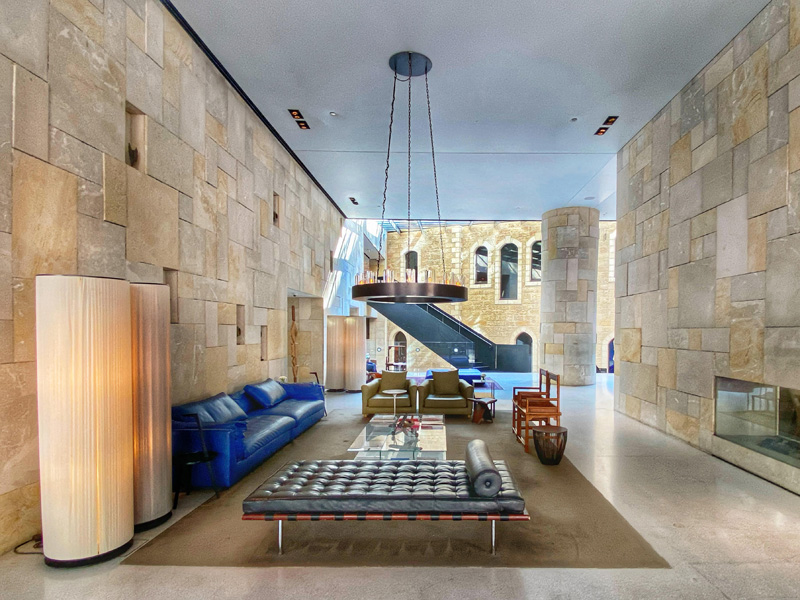 Located at the western end of Mamilla pedestrian mall, the Mamilla hotel is modern, chic and boutique-style hotel, at one of Jerusalem's best locations. Its sophisticated and specious lobby combines a 19th century building facade in a brilliant way, fusing the city's past with its future. The hotels' "Akasha" spa and wellness center (including a Turkish hammam!) is a state of the art, and its roof top restaurant is an iconic spot for a drink while viewing Jerusalem's old city. Its rooms display an elegant decor and include unique glass feature in the bathroom.  Mamilla hotel is just 5 minutes' walk from the old city and is also a great location for exploring Jerusalem's night life along the pedestrian mall.
Herbert Samuel Hotel, Jerusalem
Set in the bustling heart of western Jerusalem, The Herbert Samuel hotel is located between Ben-Yehudah pedestrian street and Jaffa Road. It's unique double tower design includes 12 floors, whose top floor (where breakfast is served) provides spectacular views of Jerusalem's iconic skyline. The hotel has 137 modern and specious rooms, a wellness center, sauna and an indoor pool. It is a great location for shopping and dining, and just a 15 minutes' walk from Jaffa gate and the old city.
Harmony Hotel
The Harmony Hotel is set in the picturesque Nahalat Shiva district, one of Jerusalem's first neighborhoods outside the old city. Although it is not a 5-star hotel, but it is a great value option. It is next to the bustling Ben-Yehudah pedestrian street, and just 15 minutes' walk from Jerusalem's old city. Its rooms are compact but stylish, some accessible by wheelchair. It offers a rich breakfast buffet, and free snacks in the afternoon, Next to it are a variety of shops, bars, and restaurants, with a rich nightlife.
We will be happy to set any of these locations for you as part of a private tour to Israel. Having a good contract with these hotels, we can reserve them for you at VERY competitive rates, and/or free upgraedes.. Just contact us for a quote.
Contact us to inquire more about a private tour to Israel and/or reserving a hotel: