Best Tour Guide in Israel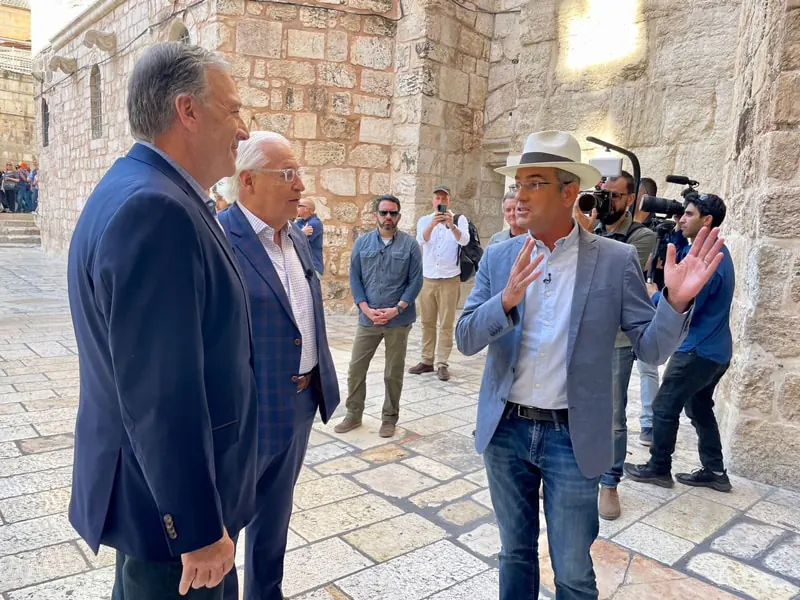 Guiding Mike Pompeo and David Friedman in May 2022 was possibly the peak of my guiding career – at least so far 🙂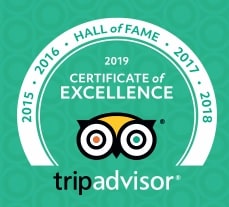 Being an archaeologist, I am known as "Danny the Digger," yet today I am primarely known for my guiding skills. Even as a young archaeology student I guided tourists, and appeared on several tour and archaeology TV productions. As my reputation evolved, I eventually became a full-scale luxury level tour guide, as well as a tour agency.
Today, together with my team, we cater to a wide range of private, luxury and VIP clients. Hundreds of thank you letters, raving reviews on TripAdvisor and Google "my Business" all attest to what we take the most pride in – our client's utmost satisfaction.
What We Offer
We offer a wide range of private and VIP luxury level customized and boutique tours throughout the Holy Land. In addition to our select group of master tour guides, we provide luxury level transportation, accommodation, VIP service at the airport, helicopter flights, special activities, and more. So whether you're looking for a one-day tour or a multi-day adventure, contact us and let us start building your own amazing getaway to Israel!
Contact us to inquire more about a private tour to Israel
Danny knows the sites of Israel from so many different perspectives- not the least of which is the archeological expertise he brings to the table. Danny is one of a kind - I'd recommend him for any length of tour for any age group on any day of the week! My experience was eye opening and life-shifting. Loved every moment. Best tour guide experience I've ever had!
Daniel provided the single best guided tour experience our family has ever had! Daniel's knowledge of the Holy Land is the very best - and he magically weaved lessons on history, archeology, and religion into every site visit - in a way that fascinated my entire family (inc 2 teenagers, 2 young adults). We all learned and had experiences we will never forget. The entire experience was top notch and well planned - Danny knows everyone and how to get things done. Don't hesitate. Book Danny the Digger now!
From private tours to meetings with key religious figures in the old city, and helicopter rides – everything was unbelievable! I highly recommend his services, especially if you're looking for something incredibly special and/or need to impress VIPs.
He is definitely NOT JUST ANY TOUR GUIDE. Danny plans, suggests alternatives, continually adjusting destinations according to his clients' energies and interests… coming up with even more fascinating alternatives… He is ideal for VIP executive tours.