Snorkel / Scuba in Caesarea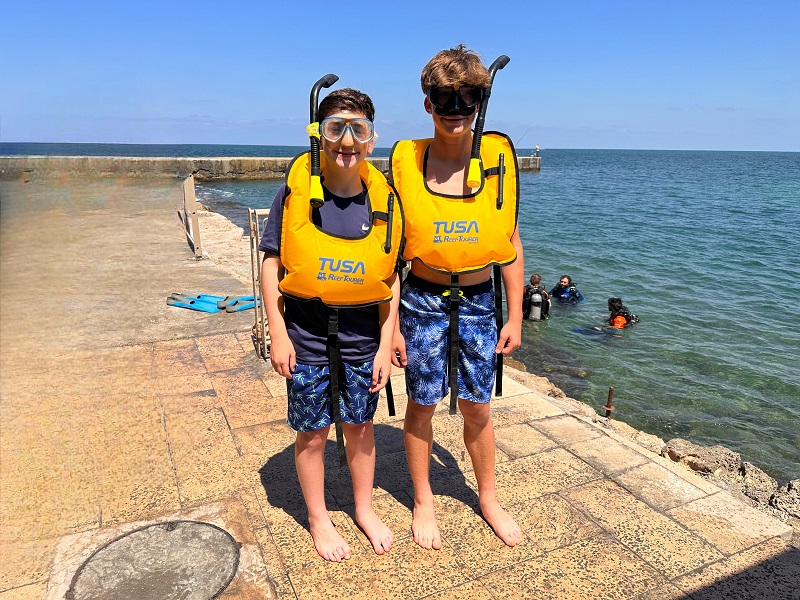 If seeing Caesarea from dry land sounds too conventional, this activity is for you!
The essence of Caesarea's prosperity is King Herod's nature-defying megalomaniac project to construct a colossal scale port. By sinking large-scale wooden freights filled with volcanic ash into preset positions he managed to form the biggest man-made port in the whole Roman empire. However, today the remains of Herod's port are all submerged and can only be seen by diving at the site.
Caesarea's diving club is comfortably located right behind it's medieval Citadel. The club offers scuba diving gear, or snorkeling equipment, as well as a dive master / instructor. The club also provides you with a map, The map will lead you through sections of Herod's famed sunken harbor, as well as remains of sunken boats. This wet and fun activity also unveils a mysterious sarcophagus, as well as the Mediterranean marine life.
It takes about 45 minutes to review the inner port, and about 1 for the external port. In the summer the water is about 80F and the sea is calm – a perfect time to escape from the heat, and explore Caesarea's most unique attraction.
A scuba / Snorkel experience in Caesarea can be combined in a full day tour of Caesarea.
Contact us to inquire more about a tour of Caesarea: