Cave of Saint Jerome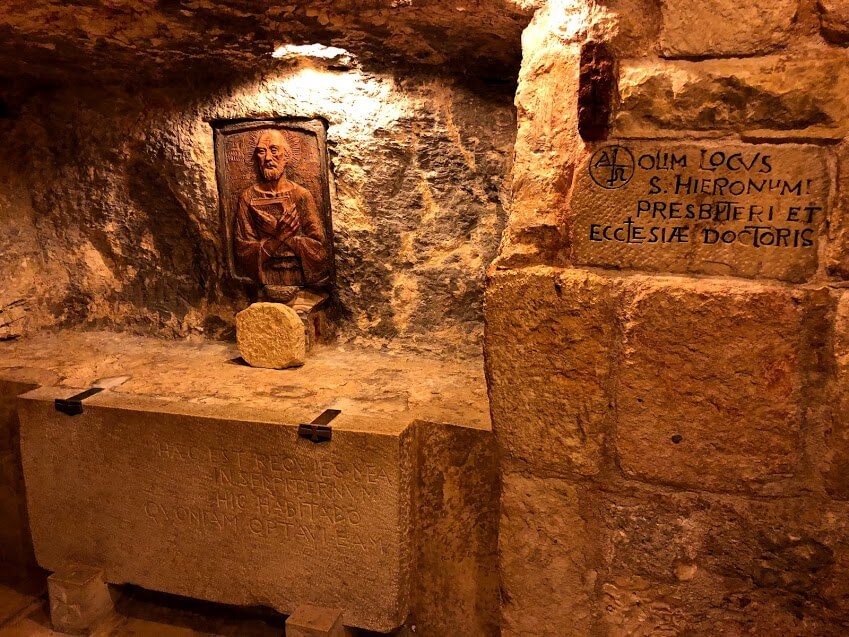 Set among a maze of subterranean chambers under the Church of Nativity, here, in the late 4th century, Saint Jerome devoted 30 years of his life to translate the Hebrew and Greek bibles into Latin. Known as the 'Vulgate', this vernacular translation of the bible was its official version by the Catholic up to the 20th century. Being possibly the most read version of the bible up to modern times, Saint Jerome (known also as Hieronymus) is also commemorated in the church's courtyard. Next to his cave are the crypts commemorating the 'Massacre of the Innocents' and the 'Grotto of the Nativity'. The latter, which marks the birth spot of Jesus of Nazareth, is among the holiest sites in Christendom.
Visiting the Cave of Saint Jerome
The cave is accessed from Saint Catherine church, next to the Church of the Nativity. It is open every day of the week, except for Sunday morning. Being a holy site, a modest dress code is required to visit the church and its crypts.
A tour of the site can be combined with a tour of Bethlehem.
Contact us to inquire more about a private tour to Bethlehem: