"Dig for a Day"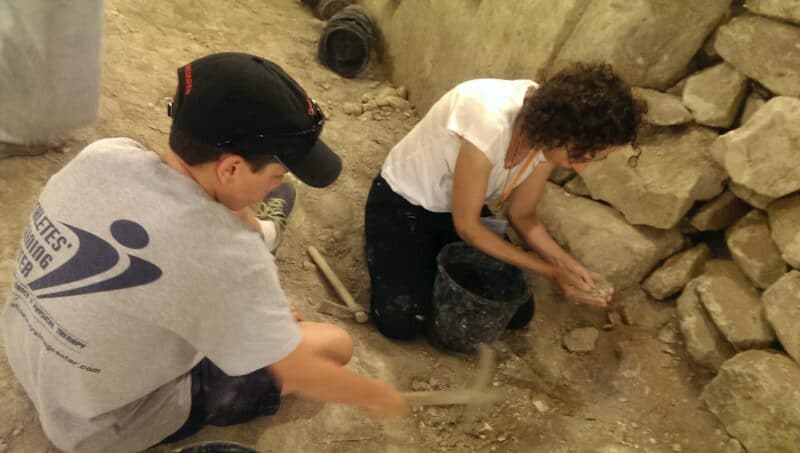 Dig for a Day is a unique experience of participating in an actual dig in underground caves of Maresha.  Combined with adjacent Beit Guvrin, this UNESCO World Heritage Site is unusually rich in finds, accumulating in its underground city. Most of the artifacts date to the Hellenistic period and reflect the daily life of a mixed Edomite-Sidonian Pagan community. Experience the thrill of discovering genuine artifacts that are more the 2,000 years old. Pottery and glass shards are common finds, and if you are lucky you might find the whole jug or oil lamp still intact. Bronze coins might also surface when sifting the debris. This activity is perfect for those seeking a genuine adventure of participating in a real archaeological dig, but in limited time.
Registering to "Dig for a Day"
The activity fits all ages and is especially popular among families and youth groups.  Being underground it takes place year-round, even if it rains, but must be pre-arranged. The activity takes about 3 hours and can be followed with a guided tour to the underground city of Maresha and Beit Guvrin.
Participating in Dig For a Day can be combined in a guided day tour in the Judean Foothills (the Shephelah).
Contact us to inquire more about a private tour to the Shephela: