Touring Eilat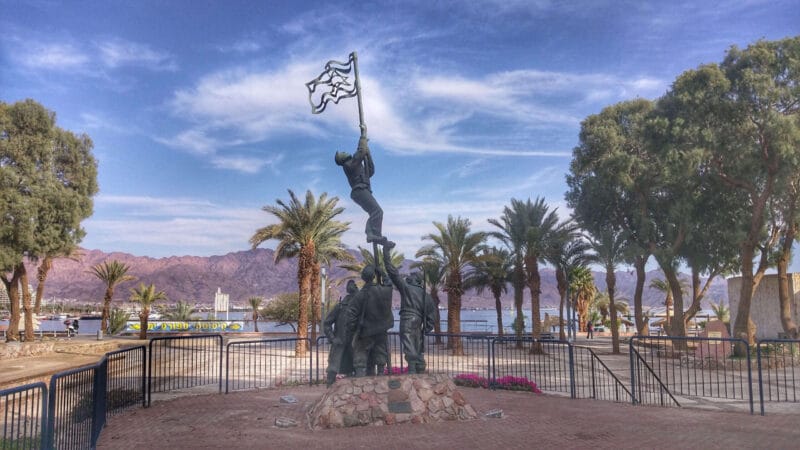 Set at the very southern end of Israel, facing the Red Sea, Eilat is one of the most popular vacation destinations in Israel. Its hotels offer a great variety of places to stay, and its popular beaches are very inviting for some sea and sun relaxation. But Eilat is also a great base for exploring Red Sea and the south of Israel. Along Eilat's shores there are some great places to snorkel or scuba dive. The wide variety of exotic colored fish, swimming in the coral reefs, are truly a feast for the eyes! And if you do not wish to get wet and still want to appreciate Eilat's famous aquatic life, go to Eilat's underground Observatory, or sail on a boat with a glass bottom boat. Eilat's beaches also offer plenty of water sports: water ski, Kayaks, wind surfing, Saps, and more. It is also possible to rent a yacht and set a sail that will include water sports and a barbecue meal. If you have some restless children and teenagers, take them to 'Top94'. This training center in Eilat's industrial zone offers rock climbing, archery, go carts, and more family-friendly fun activities.
Tours from Eilat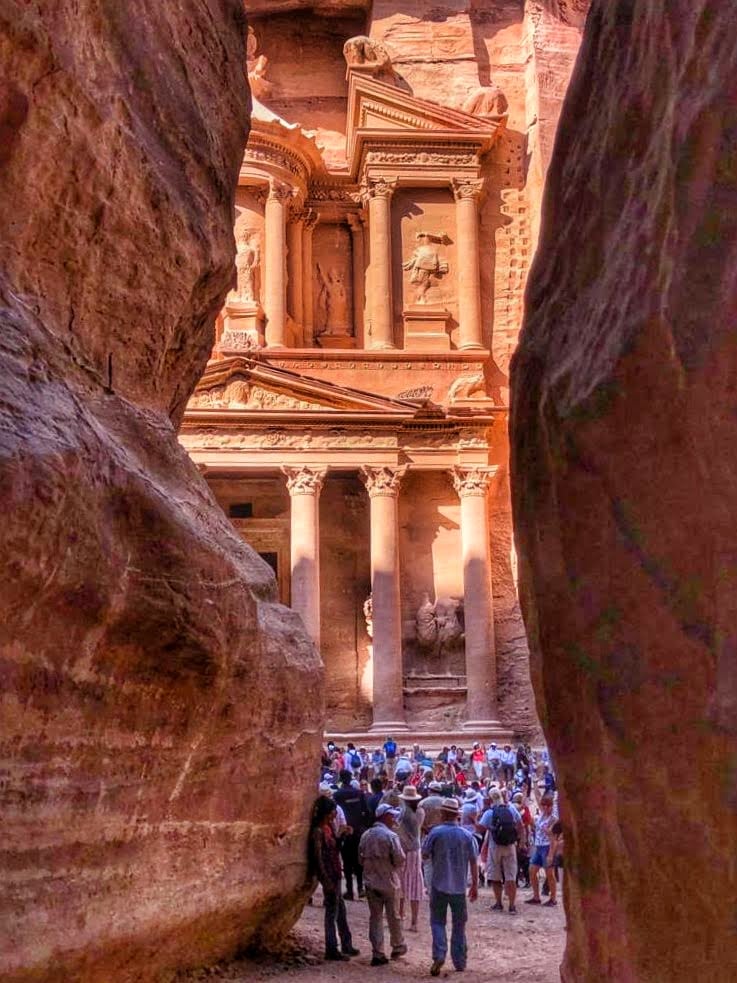 Perhaps the most popular activity when staying in Eilat is a day tour to Petra. Crossing the border into Jordan in the morning, it is a 2 hours' drive to Wadi Musa from which you embark on a tour by foot along Petra's famous 'siq' to the majestic 'Khazaneh' and the city's main street. We recommend a 2-days tour of Jordan to also appreciate Wadi Rum, sleep in a Bedouin encampment, and possibly participate in the Petra Night Tour. Another popular option is a Jeep tour in Eilat Mountains, and a hike in the 'Red Canyon'. Carved in red sandstone, the canyon unfolds a special rigid landscape, close to the border of Egypt. 18 miles north of Eilat, Timna Park also offers several hikes through special wilderness landscapes. Solomon Pillars', the 'Mushroom', the great arch, and the copper mining shafts are just some of the special features in this park. Near its visitor center is also a unique replica of the biblical tabernacle, presented in a local guided tour. If you are keen on learning the special history of Eilat, go to Eilat Museum, and visit its Neolithic shrines site.
Contact us for a Multi-day tour of Israel that will include Eilat and other sites in its vicinity.