Fauda Base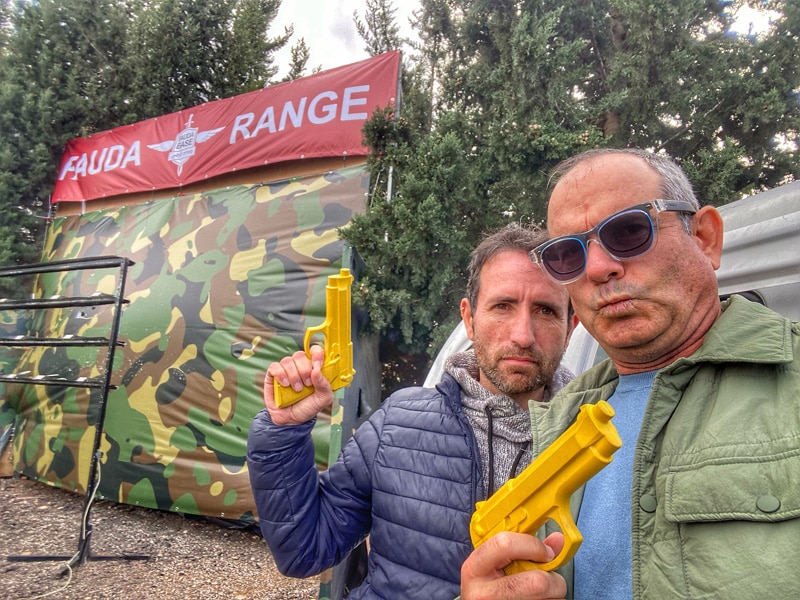 Inspired by the successful "Fauda" series on Netflix, Fauda Base is a unique complex that offers unique activities, and offers a glimpse into the fascinating and hidden world of the special undercover units in the Israeli security forces. Fauda Base was established by veterans of those units, members of the intelligence community and the special IDF forces.
At Fauda Base, participants are given the opportunity to experience a day in the life of the undercover fighters of the State of Israel. This activity challenges its participants physically and intellectually. It generates loads of adrenalin, and a LOT of fun! The Fauda base combines several zones: The underground heritage center, a Krav Maga complex, an armory and a locker room, "Al Mahmoudiya" (an Arab like village), and a Bedouin hospitality tent.
Come and experience a day in the life of a fighter in the special Israeli undercover unit, participate in a special operation and save human lives!
Contact us to inquire more about a tour that will combine a session at "Fauda Base"