Jaffa's Flea Market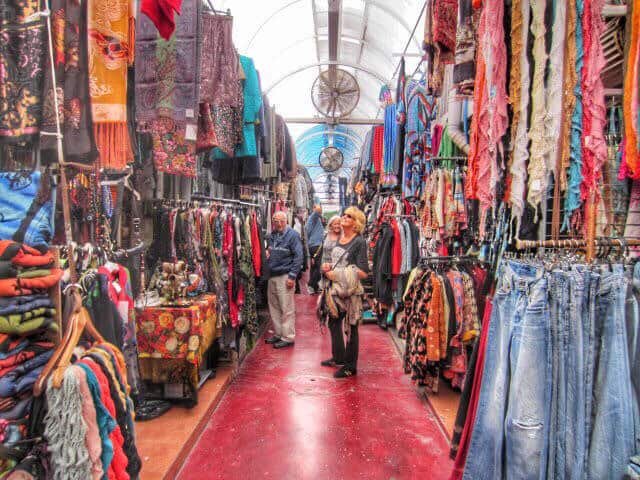 Jaffa's Flea Market (in Hebrew: Shuk Hapishpishim), is a must for anyone visiting Tel-Aviv.
Set behind picturesque Jaffa, just south of Tel-Aviv, the flea market is set in a dense net of alleys, offering a colorful variety of goods, new and used, modern and vintage. It also offers a great selection authentic, ethnic and eclectic food experiences.
What to Shop
The flee market offers a wide range of goods.  From Industrial kitchen ware to vintage furniture, and from trendy jewelry to art galleries to old vinyl records. Every alley in the market has its own character, waiting to be revealed. Just don't forget, if shopping, to haggle! This is the Middle East after all.
What to Eat
A good selection of eateries can be found throughout the market. Near the clocktower, the iconic Dr. Shakshuka offers the best shakshuka ever, and Lybian food. At other end of the market, Raisa offers a great combination of western and Levantine dishes, and its neighboring Café Puaa is a perfect spot for a break from all the excessive retailing therapy. Italkia Bapishpishim is great place for non-kosher Italian food (shrimp dishes yeh!), and Golda or Dr. Leck are the best Ice Cream to end the day.
When to Visit
The Flea Market is open Sunday to Thursday, and Friday up to 15:00. At night the bars and restaurants take over, creating a quaint atmospheric space, ideal for a nice dinner and socializing. During the day, Friday is the best time to visit, as many locals shop and hang out in the market before the Shabbath. Live Greek music and dancing next to vendors offering second-hand goods is a sight not to be missed!
A tour of the Flea Market and Jaffa can be combined with a guided day tour to Jaffa and Tel-Aviv.
Contact us to inquire more about a private tour to Jaffa and Tel-Aviv: