Fredi Wiesner – Private Tour Guide
Fredi Wiesner is an accredited graduate of the University of Haifa for Tourism. He has in depth knowledge of history, archeology and religions in Israel. Fredi specializes in private tours in Jerusalem and throughout the country for the VIP / business sector. A native of Austria, Fredi is fluent in German and Yiddish, as well as English and Hebrew. Fredi is a graduate of Yeshiva college, was an executive HR manager at an International German company based in Israel. He is also an internationally certified trainer for coaching and NLP.
Fredi is highly knowledgeable, sociable and provides an exceptional and memorable touring experience.
Hi Danny. I wanted to write a few words of appreciation about the trip we had with Fredy during our US costumer visit to Israel. Both the costumer and ourselves were very impresses with the amount of knowledge presented. Everyone had a great time together visiting Jerusalem, tasted good food and saw the most important spots in the area. Fredy has made it very enjoyable and comfortable experience for all of us.
Thank you for the great treatment, Katy
Katy Wrzonski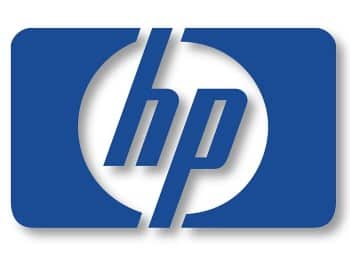 R&D Program Manager,
HP ADM Costumer Success
Thank you so much for today Fredi! You are a knowledgable tour guide and a really friendly person. We had a great time today and learnt so much. If there are any online web sites you would like me to leave some positive feedback about your services, I would be happy to do so.
Thanks again.
Eli
Hi Fredi. Both Karen and I cannot thank you enough for conducting what was the most interesting , informative and emotional tour we have ever been on. Let me sincerely thank you for your kind attention throughout the tour along with your answering of all our many and varied questions. I would thoroughly recommend you as the guide to be with for anyone in the future. We will never forget this for as long as we live. Thanks again.
Kindest regards
Phil and Karen
שלום פרדי.
אני רוצה להודות לך שוב על הסיור המעניין והיחודי שעשית מצוין בתנאים לא קלים של 35 מעלות חום!
בברכה,
ג'ניה
ג'ניה יודקביץ
רכזת מתחקרי ERC (המועצה האירופאית למחקר)
האוניברסיטה העברית בירושלים
פרדי היקר והמקסים,
רצינו להודות לך מקרב לב , על הטיול הנהדר שעשינו איתך בירושלים.
אתה ידען גדול וריתקת אותנו בידע שלך ובסיפורייך על העיר.
חזרנו הביתה ולקח לנו כמה ימים לעכל את כל המראות והרגעים שחווינו איתך בירושלים.
היה יום מעניין ומרתק וגדוש והרבה כייף.
תודה רבה רבה!
חג שמח!
מקווים להפגש איתך שוב בטיול הבא.
חג חירות שמח!
תודה,
שיר ומצטרפים כמובן כל מי שהיה נוכח בטיול
גיא, ריצ'ארד, מיכאלה, אור, נויה, רונילי, אנג'לינה ועמליה.