Best Hotels in Southern Israel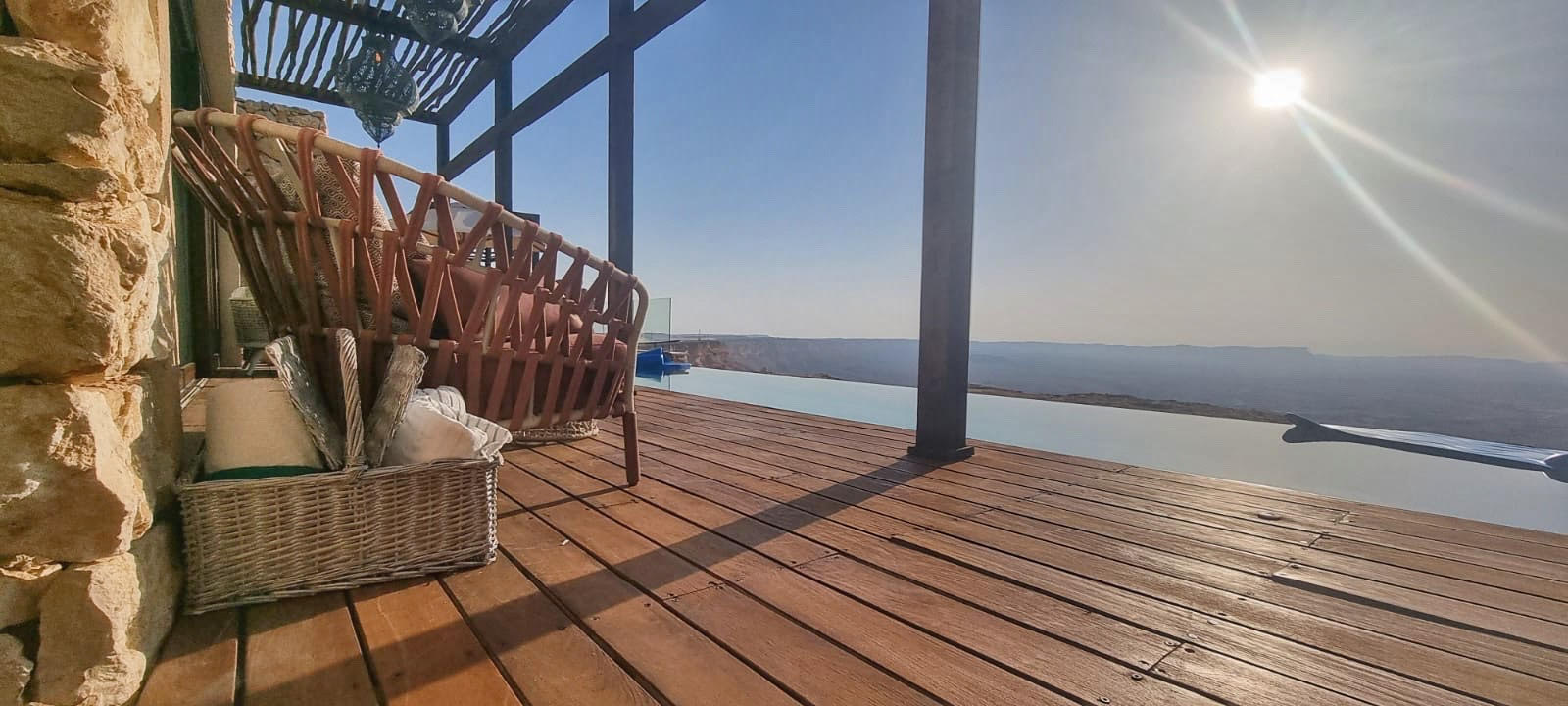 Milos hotel, Dead Sea
Although named after a Greek island, the Milos hotel is set along the picturesque western shore of the Dead Sea in Israel. With its private beach and an outdoor swimming pool, the Milos hotel offers a soothing break while touring southern Israel. Remodeled in 2019 to an elegant Greek-style boutique hotel, the Milos hotels has 162 rooms and suites, some with a private infinity pool, and a luxury spa complex. The hotel offers a rich breakfast and an exquisite Mediterranean cuisine for dinner. The Milos hotel is just minutes away from two shopping centers, and is a 20 minutes' drive from Masada.
Dan Eilat
Set along the Eilat's northern beachfront, the luxury 5-star Dan Eilat hotel is at one of the best locations in the city. Having 14 floors, the hotel boast a combination of 375 suites and rooms, some with great vistas of the Red Sea. It's swimming pool complex, including a slide, is popular for all ages. It also has an easy access to the beach where wood beach beds are provided, as well as a variety of water sports. The dan hotel is a short walk from Eilat's main marina, promenade, and shopping mall. It is also a short drive to Eilat's main diving clubs.
Aria Hotel, Eilat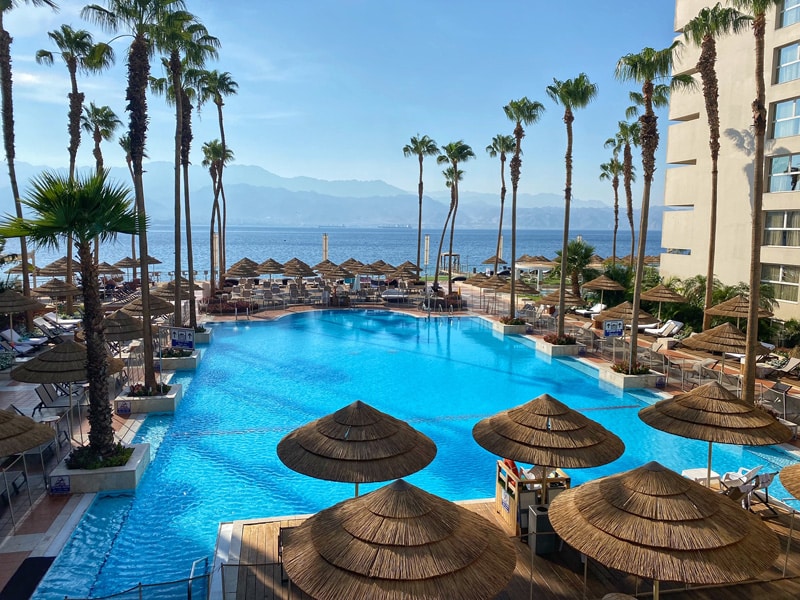 Placed along the western shore of the Eilat's Red Sea, the Aria hotel is in the less busy part of the city, but still close enough to all its main attractions. With its large infinity pool, specious rooms and dining hall, the Aria is a great getaway for vacationing in Eilat. It is also right next to a popular water-sports center (Kisuski), a diving club, and a semi-private beach.
Beresheet and Kedma Hotels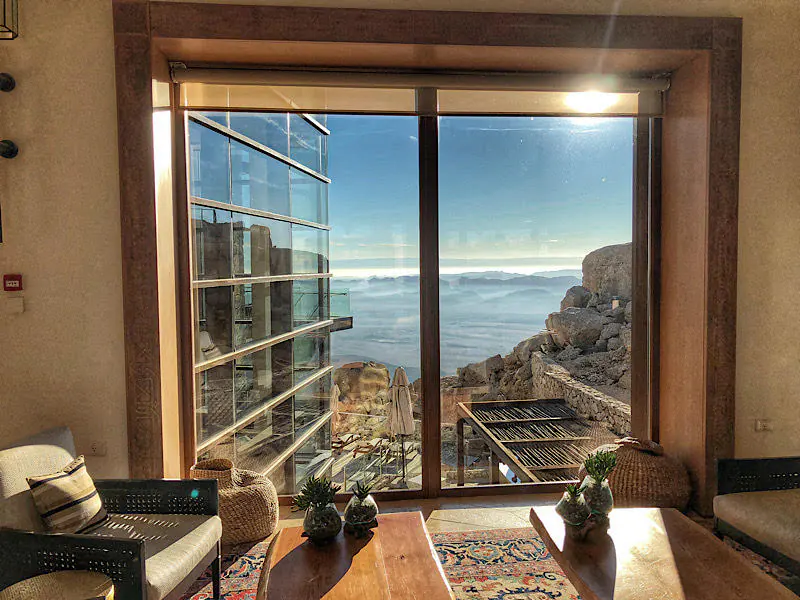 These two "Isrotel" hotels are in the heart of the Negev highland, along the old route from Tel-Aviv to Eilat. "Beresheet" Resort is set on the northern edge of the Ramon Crater, next to the town of Mizpe Ramon. It has 111 suites, some with grand views of the crater and private pools. The resort is also famous for its abundant breakfast and dinner, an infinity pool, and a wellness center. It is also minutes' away from Ramon Crater visitors center and a popular children-friendly rappelling site. Kedma hotel is located at Sde Boker, next to the historical monument of Ben Gurion desert home and the Kibbutz. Opened in 2017, this new and elegant hotel boasts 163 rooms and suites set around a seasonal outdoor pool.
Six Senses Shaharut
Perched on a cliff overlooking the Aravah and Kibbutz Yotvetah, Six Senses Shaharut is the ultimate hideaway in Israel. it is about an hour drive to Eilat, and about 4 hours' drive from Tel-Aviv. The resort boasts 60 suites and villas, each with a thoughtful design integrating with the desert topography. The resort offers a year-round outdoor pool, and a two levels spa center with sauna, steam room, a Turkish Hammam and an extensive treatment menu. Other activities include camel rides, a Yoga studio, state-of-the-art gym, and a pool.
We will be happy to set any of these locations for you as part of a private tour to Israel. Having a good contract with these hotels, we can reserve them for you at VERY competitive rates, and/or free upgraedes.. Just contact us for a quote.
Contact us to inquire more about a private tour to Israel and/or reserving a hotel: