EZRaider Jerusalem Tour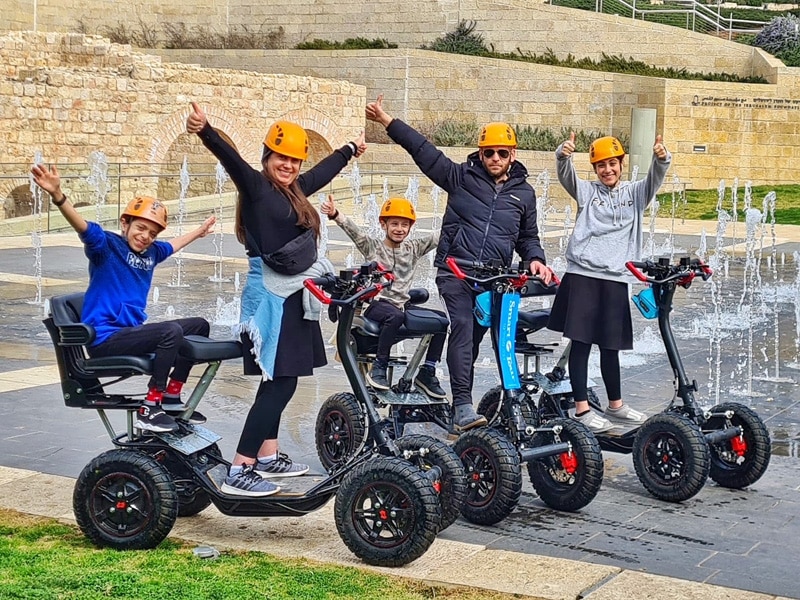 If touring Jerusalem by foot is too conventional for you, how about trying the new adventure of exploring Jerusalem – on an EZ Raider?!
What is an EZRaider?
EZRaider is an Israeli invented small and unique ATV, initially designed for military uses. With its special narrow profile, low center of gravity and brilliant suspension system EZRaider created a new vehicle category.  Developed also for civilian use, this 4-wheels electric scooter gracefully traverses across any terrain, generating a great and fun new tour experience.
Touring Jerusalem on an EZRaider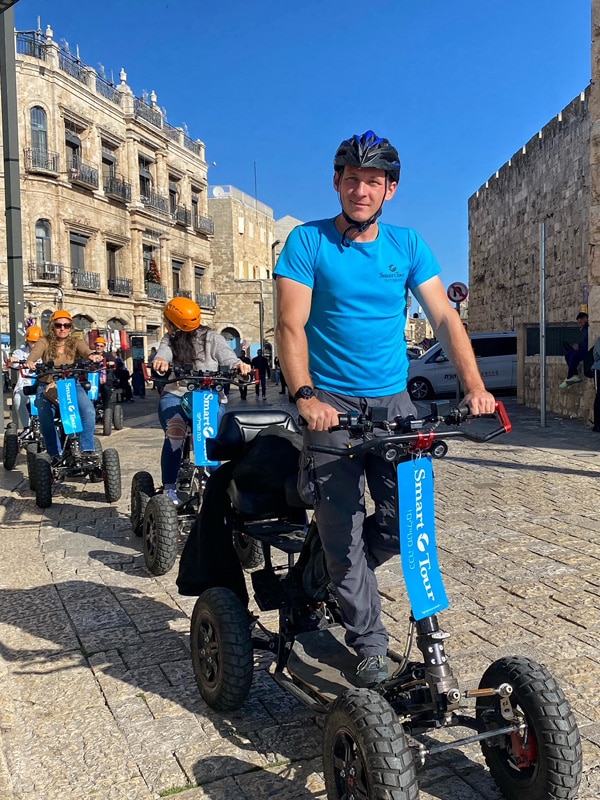 The tour begins at the "First Station" with a short introduction how to ride the EZ Raider. As you will see it easy and intuitive to control. Once you feel fully confident, put on the helmet, press and on the throttle – and let adventure begins!
Your guide will lead you through the gardens above "Mishkenot Shananim" and Yemin Mose stopping next to its famous windmill for explanations – and a photo op. Next you will drive in front of the iconic King David hotel, and next to Mamilla. You will enter the Old city via the "New Gate", and traverse through the allies of the Christian Quarter and the Old city's main market (Suq). Exiting at Jaffa gate you will return to the "first station" on a scenic route.
The tour is about 1.5 hours long.
Driving the EZ Raider is allowed from age 16. Smaller kids can use the back seat.
Max speed is 13 KMH
Helmet must be worn during the ride.
Contact us to inquire more about an EZRaider tour in Jerusalem: