The Laura of Gerasimus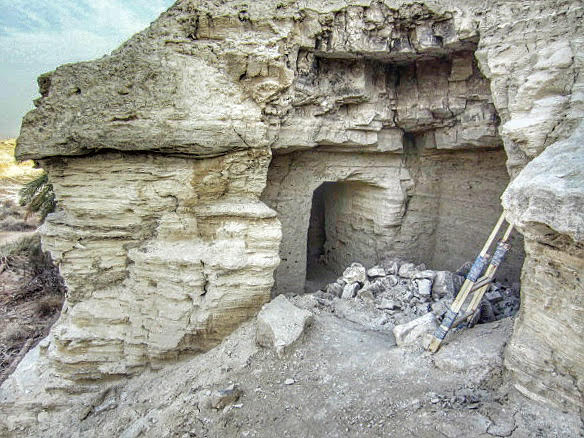 The Laura of saint Gerasimus (spelled also: Gerasimos) is possibly the best example of the Laura type monastery the Byzantine period. It demonstrates the ascetic life Christian monks adhered in antiquity.
History of the Laura of Gerasimus
With the advent of Christianity in the 4th century, the Holy Land became a focal point for Christian pilgrims from all around the world. Some also settled in isolated locations, following the principles of Christian monasticism. In the 5th century a monk named Gerasimus settled in a cave in the plains east of Jericho, about a 1 mile west of Jesus' Baptism Site. Other monks who joined him formed a Laura type monastery. During the week each monk lived on his own, occupying himself in prayer and weaving baskets. On the weekend the monks would meet at church for liturgy and communal meal. All of the Judean Desert monasteries were attacked in the Persian invasion of 614 CE. The Laura of Gerasmius was never settled again, but its carved caves are well preserved, a testimony to this former strict monastic lifestyle.
Touring the Laura of Gerasimus
The carved cells of Gerasimus' Laura are clustered next to the a dry river bed (Wadi), about half a mile east of the Monastery of Saint Gerasimos. A dirt road leads from the parking lot of the monastery to the site.
A tour to the Laura of Gerasimus can be combined in a day tour of the Dead Sea.
Contact us to inquire more about a private tour to the Dead Sea: