Montfort Castle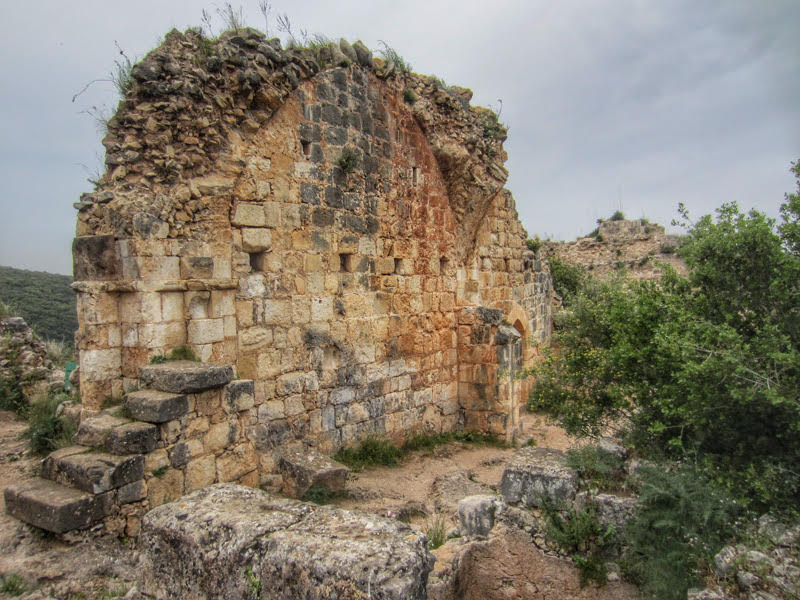 Perched on the edged of a cliff in the western upper Galilee, Montfort Castle was once the headquarters of the Teutonic order. Today, as an archaeological site, Montfort can only be reached by a 1-hour hike through the forest, yet it is well worth the effort. The site bears some impressive remains, as well as stunning views of the Kziv valley.
History and Archaeology of Montfort Castle
Montfort (in French: 'Strong Mount') was part of the estate of the French noble de Milly family. In 1220 CE the Teutonic knights order purchased the plot, as they wished to form a new center for their order. Within a few years they transformed the site to a spur-type castle and settled the site with their archives and treasuries. They named the site 'Starkenberg' (German for 'Strong Mountain'). In 1271 CE, after a second Muslim attack on the site, the Teutonics cleared the fort and retreated to Akko. When Akko fell in 1291 CE they sailed to Venice, and eventually settled in Malbork castle, in today's Poland. After the Teutonics left Montfort, it was demolished by Baibars so the Crusaders will not be able to use it again. The site was left in ruins ever since. In 1877 Montfort was surveyed, for the first time, by the British Survey of Western Palestine. In 1926 the Metropolitan Museum of Art in New-York conducted single season of excavations at the site, hoping of finding some of the Teutonics' treasures. Since 2011 Adrian Boas of Haifa University is excavating at the site.
Touring Montfort Castle
The closest paved road to the site is near Mizpe Hila. A 1-hour hike down to the castle passes through the fort's defenses. Although not as impressive as Nimrod Castle or Belvoir, Montfort is still a striking ruin. The foundations of the main halls and defenses are still intact, and the surroundings of the fort are among the most beautiful views in Israel.
A tour of Montfort Castle can be combined with a day tour in the north.
Contact us to inquire more about a private tour to the Montfort: