Mount Precipice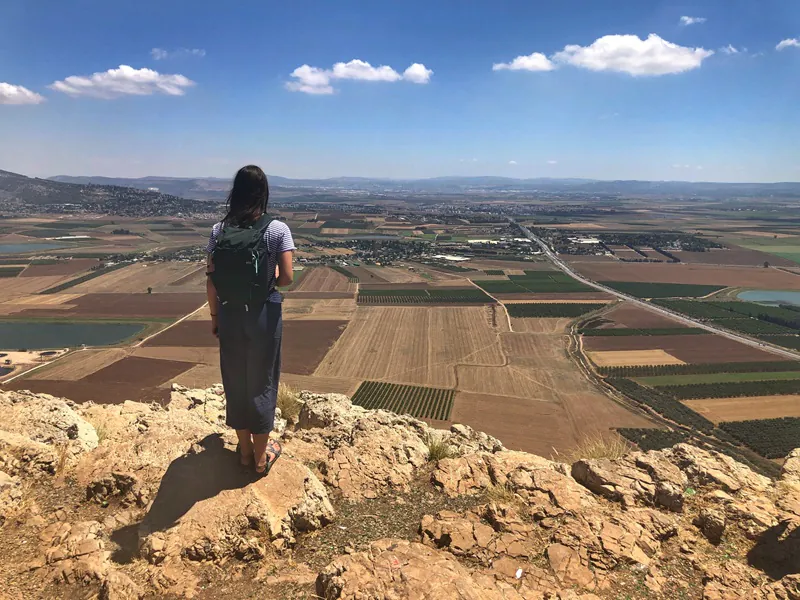 Mount Precipice, or Mount of the Leap, is a steep hill in the southern outskirts of Nazareth, overlooking the Jezre'el Valley. By local tradition, here the people of Nazareth attempted to push Jesus to his death for claiming to be the Messiah (Luke 4).
History of the Mount Precipice
After his baptism, Jesus returns to Nazareth and at the local synagogue declares, for the first time in public, that he is the Messiah. Rejecting his claim, the Nazareans declare him as a false Messiah, and drag him to the "edge of the city". They attempt to throw him to his death, but "he passed through the midst of them and walked away" (Luke 4:29-30). Mount Precipice is 397 above Sea level, and its southern edge is over a steep lookout of Jezreel valley. Since the Byzantine period (4th-7th Centuries CE) its summit is identified with the site where Jesus was almost executed. On its western side are remains of a Byzantine period monastery which commemorated the event.
Qafzeh Cave
By local tradition, a cave beneath the southern summit of Mount Precipice, was used by Jesus for hiding from the angry mob of his hometown. However, archaeological excavations in the cave yielded significant remains, but from a much earlier period. The cave was used already 100,000 years ago, by an early form of Homo Sapiens. 13 skeletons uncovered at the site provide significant evidence to the development of Mankind.
Touring Mount Precipice
The summit is accessible by car from Nazareth year-round and free of charge. The summit provides stunning panoramas of the Jezreel Valley, Nazareth, and the Lower Galilee. No wonder that in 2009 Pope Benedictus XVI chose to deliver a mass near the mountain's summit. An 40,000 seats open-air theatre built for this special event is still in use.
A tour of the Mount Precipice can be combined with a guided day tour of Nazareth and the Galilee.
Contact us to inquire more about a private tour Mount Precipice: