Private "Tornado" Speed Boat Ride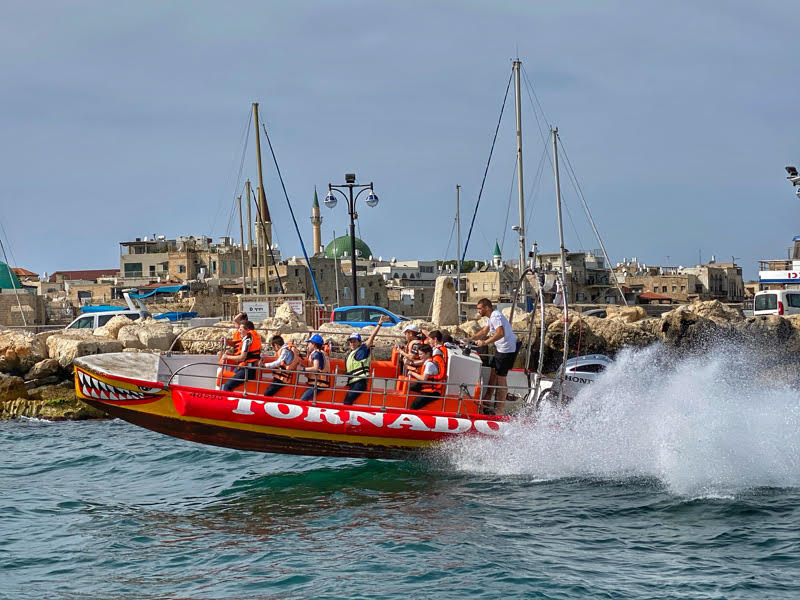 Equipped with twin 70 HP engines, and reaching up to 45 speed-knots, a "Tornado" speed boat ride provides an adrenalin rush for the whole family! Just hold on to the rail and prepare for some splashes as the air inflated fast sped boat leaps over the waves.
Such rides are available at Rosh Hanikra, in the port of Akko, and on the Sea of Galilee.
The activity must be set in advance, and costs $300-$400.
The cruise is about 40-50 minutes long.
The Tornado carries 10 to 13 passengers and is suitable for all ages.
The activity depends on whether and sea conditions.
Please note that we provide this activity only as part of a day tour.
Contact us to inquire more about a private day tour that will include a "Tornado" speed boat ride: