Tour to Ramon Crater
Stretched over 25 miles, in the heart of the Negev desert, the Ramon Crater is unique geological formation that looks like a hit of an asteroid. In reality, it was formed by specific geo-morphological conditions that exposed a variety of geological layers. Combined with its special wildlife, archaeological sites, and Bedouins, the Ramon Crater and its surroundings are a fascinating region to explore.
Start Your Crater Adventure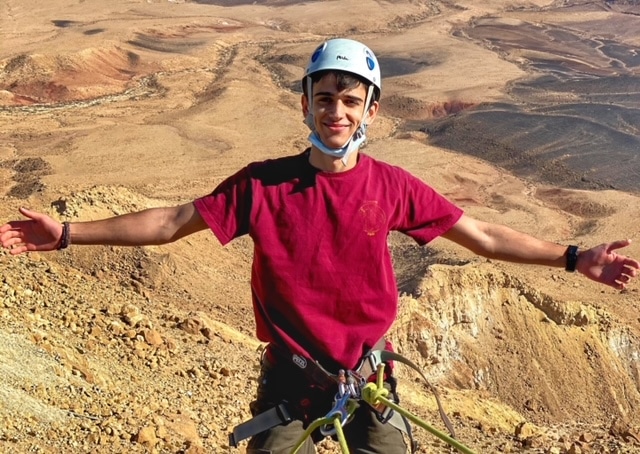 Ramon Crater Visitors Center is a great place to get introduced with the region. The remodeled center offers an innovative presentation of the Crater and its surroundings. It also has section commemorating Ilan Ramon, Israel's first astronaut who died in the 2003 Columbia disaster. Ramon lived in the south and his family name is after the crater's name.  The visitors' center is also located at the northern edge of the crater, providing breath taking view of the region. Near it is a popular spot for a rappelling experience that suites all ages.
Explore the Crater
At the visitors' center you can also purchase a hiking map of the crater which marks many hiking trails in this region. Most popular are the short hikes to the 'Carpentry', and the round hike along Parsat Nekerot. It ends at Metsad Saharonim, which was part of the 'Incense Route'. A Jeep tour or an ATV tour in the Ramon Crater are also a popular way to explore the crater and its surroundings. They can also include a seasonal swim in a 'Gev', and a Bedouin hospitality experience. On the week-ends it is also possible to set a special off-road tour to Mount Karkom. Italian Archaeologist E. Anati, who studied this mountain for years, argues it could be the site of Mount Sinai.
Join Special Night Activity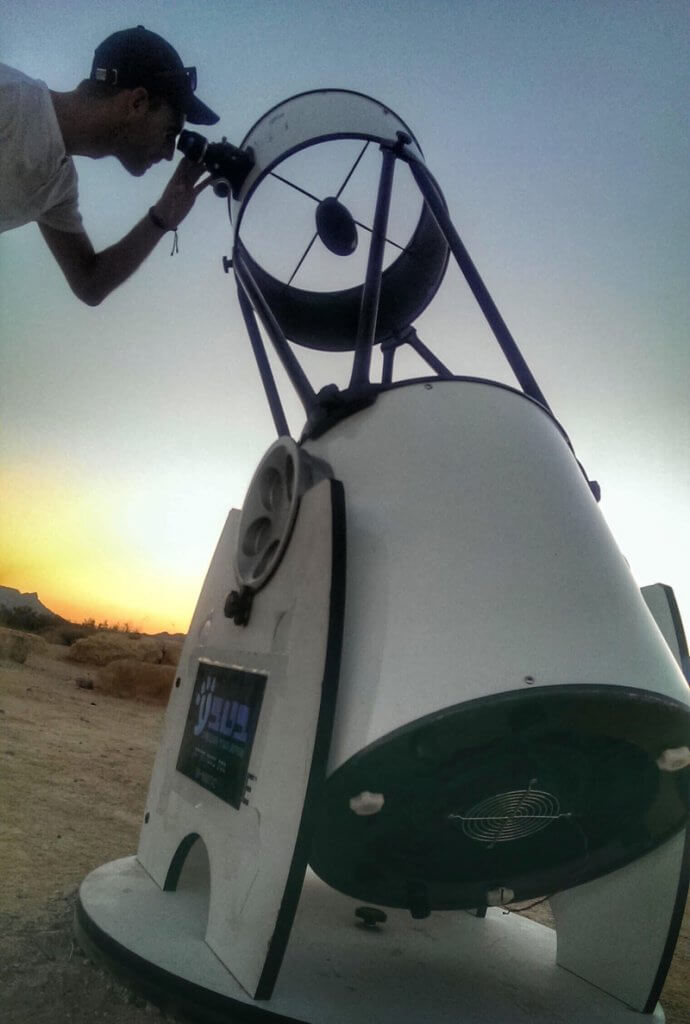 At night, the crater is a great place for a stargazing experience. Being a remote and high location, the crater has minimal dust and light pollution. Expert guides with specialized telescopes will explain the mysteries of the universe and will show you the craters on the moon, the rings around Saturn, and many more fascinating astronomical features. The activity can be accompanied with a bonfire and roasting some marshmallows. The Ramon crater is a fascinating region to explore, enjoying an unprecedent tourism development in recent years.
We recommend a 2 days private tour the Ramon crater to fully absorb this special part of southern Israel, staying at Mizpe Ramon. The town is set on the crater's northern edge, and offers several places to stay, from lodges to luxury spa hotels.
Contact us to inquire more about a private tour to the Ramon Crater: