Rappelling / Abseiling in the Ramon Crater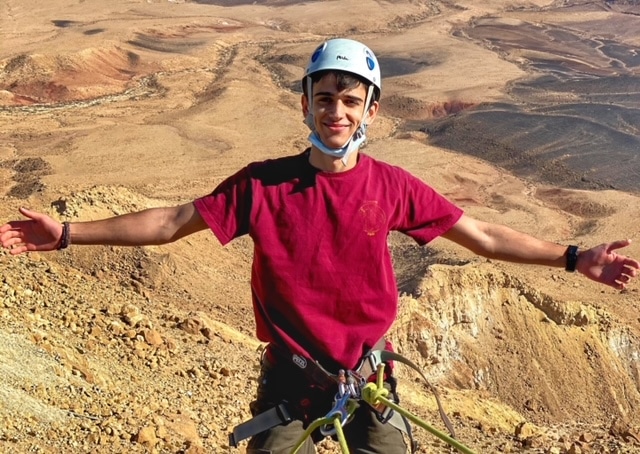 Abseiling in the Ramon crater is one of the most fun and exhilarating outdoor activities in Israel. Set next to the Ramon Crater visitor Center and facing one of the crater's most picturesque viewpoints, the rappelling site is easy to reach, by car or by foot. The activity, which suits all ages, is operated by authorized and experienced guides, and is tightly regulated. Harness yourself to the gear, carefully follow the instructors' explanations, and slowly slide down about 30 feet along the cliffs of the crater. With the dramatic landscapes of the desert, this will be one of the most memorable activities of your tour to Israel.
Abseiling in the Ramon Crater can be combined with a two days tour in the Ramon Crater.
Contact us to inquire more about a private tour to Ramon Crater that will include a rappelling experience: