Stargazing in Ramon Crater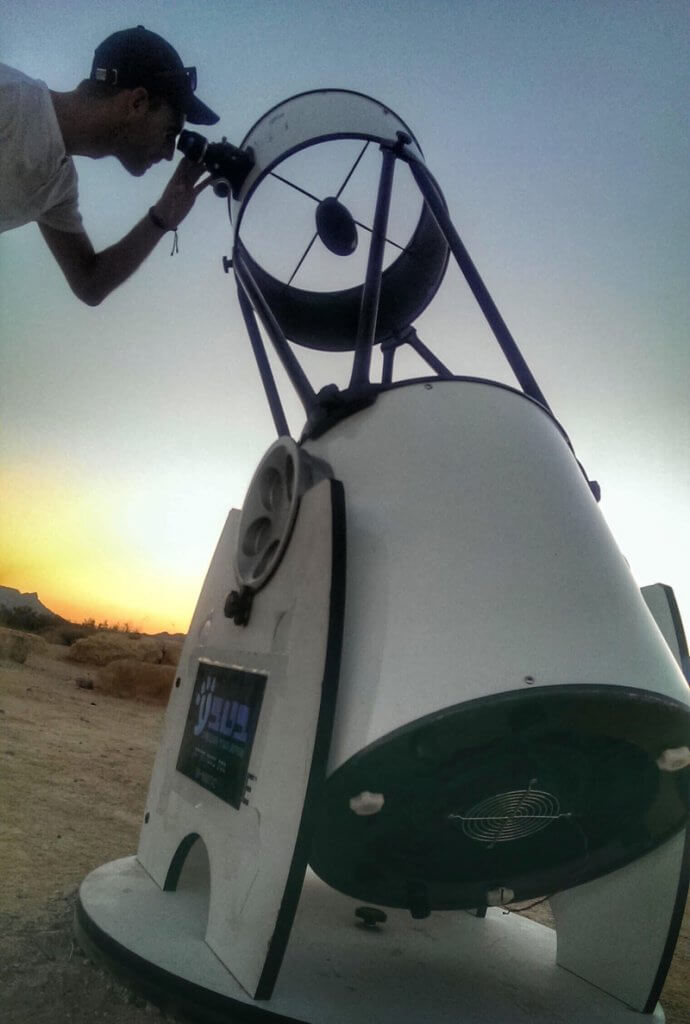 A unique and popular nocturnal activity that takes place in the heart of the Ramon Crater. Being a remote location and high in altitude, the crater provides optimal conditions for stargazing because here the dust, clouds, and light pollution is minimal. Expert guides with powerful telescopes direct you to recognize constellations, the history of their naming, and then zoom on specific stars, deep in space.
The rings of Saturn, the brightness of Venus, the craters on the moon, and 'M13' are just some of the formations that all the sudden will become so clearly visible.
It is especially recommended to participate in this activity in August, to watch also the Perseids Meteor Shower. This enchanting two-hour activity of gazing at the celestial marvels suits all ages. It can also be accompanied by a bonfire and roasting some marshmallows.
Setting a stargazing session in the Ramon Crater can be combined in our special 2 days tour to Ramon Crater.
Contact us to inquire more about a private tour to Ramon Crater that will include a stargazing experience: