Ramon Crater's 'Carpentry'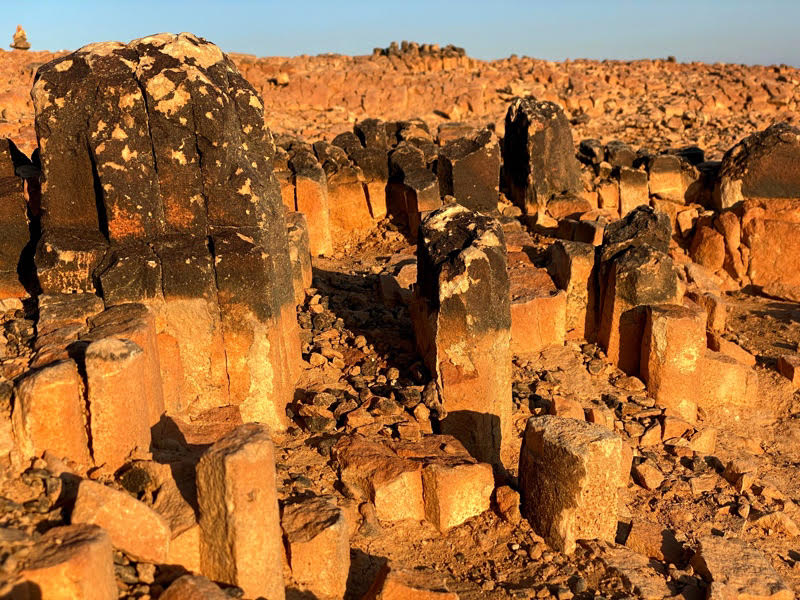 Located in the heart of the Ramon Crater, 'The Carpentry' is popular name given to a unique geo-morphological pattern. Sandstone was induced by slow geothermal activity, created prisms and beams piled over a hill, looking like a backyard of a carpentry.
Touring the Ramon Crater's 'Carpentry'
The site is a 5 minutes' drive on a dirt road form road 40, in the heart of the Crater. It is open year-round, free of charge. A circular trail leads from the parking lot to the top of the prisms hill, passing through clusters of beam-shaped rocks, hewn by nature.
A visit to the site can be combined with a tour of the Ramon Crater and the South.
Contact us to inquire more about a private tour to the Ramon Crater's Carpentry: