Timnah – Tel Batash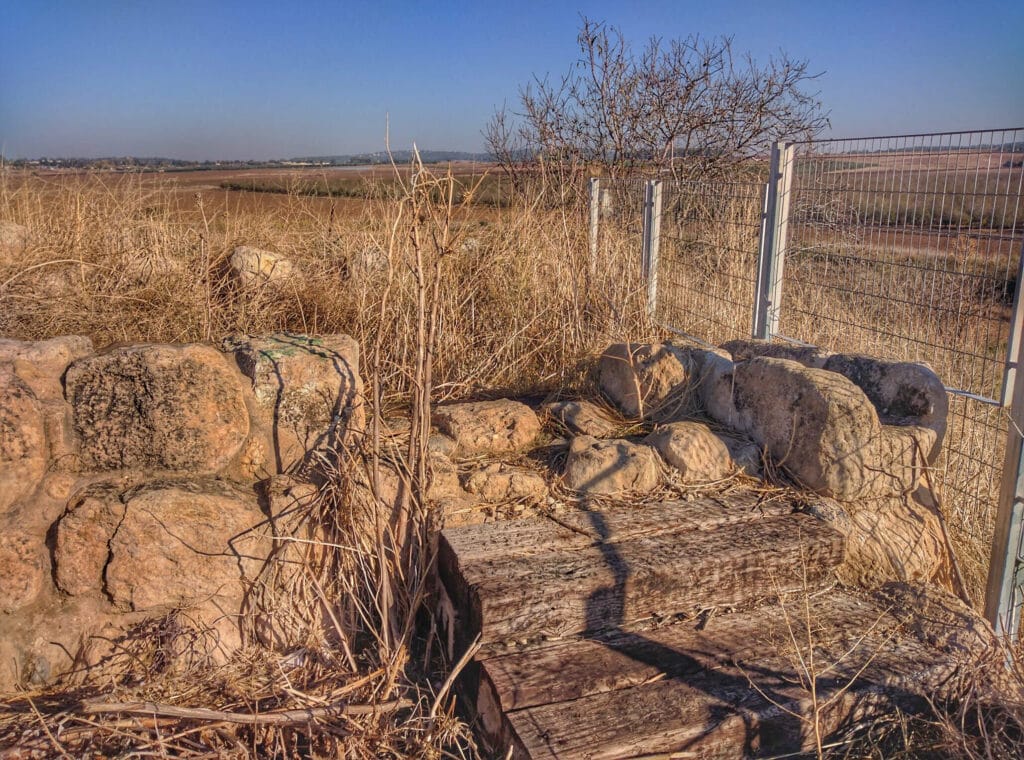 Timnah is a site mentioned several times in the Bible as being in the Judean Foothills (the Shephelah). It is identified at Tel Batash (Arabic: Tel Butashi), an archaeological site along the Soreq valley, about 4 miles northwest of Beth Shemesh.
Timnah in the Bible
Timnah is mentioned twice in the Bible, and in both cases in events related to sexual scandals. Genesis 38 records immoral relationship between Judan and his daughter-in-law, Tamar. Judah Impregnated her when she is in disguise, thinking she is a harlot, and when he realized his err, he burnt to death. Later, in the Book of Judges, Samson desires a Philistine woman in Timnah. Yet the Philistine offer him her sisted as well (Judges 14).
Excavations at Timnah / Tel Batash
Identified at Tel Batash, Timnah was excavated in the years 1977-1989. The site was cautiously inhabited from the 18th century BCE to the Persian period. The finds from the 18th century BCE, correlate with time of the story on Judah and Tamar. The finds from level 5, dated to the 12th-11th century BCE correlate with the time of Samson and the Philistines.
Touring Timnah
Tel Batash is 1 mile south of Moshav Tal-Shachar. It can only be reached by foot or by an off-road vehicle. The site is not rich in finds but bears some architectural remains from the Iron age. In the spring time the area blooms with beautiful carpets of wildflowers.
A tour of Timnah / Tel Batash can be combined in a guided day tour in the Judean Foothills (the Shephelah).
Contact us to inquire more about a private tour to the Shephela: