Mount Gerizim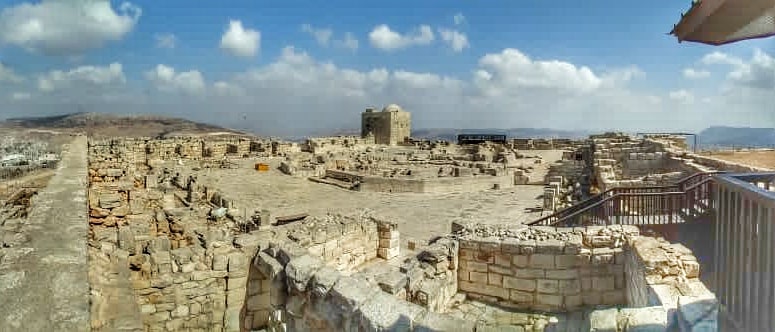 Reaching nearly 3000 feet, Mount Gerizim is one of the highest mountain tops in Samaria. Towering above the city of Nablus (biblical Shechem), Mount Gerizim is also one of the most sacred sites in the Holy Land.
History of Mount Gerizim
According to the bible Moses instructed the Israelites to celebrate on Mount Gerizim and Mount Eibal (Deut. 11:29-30). The Samaritans, who consider themselves to be remnants of the Israelites, regard Mount Gerizim as the oldest and most sacred mountain in the word. Furthermore, by Samaritan tradition, Mount Gerizim was the mountain chosen by the Lord, rather than Jerusalem. Accordingly, they had a temple complex at its top. This temple was destroyed by the Hasmoneans in the 2nd century BCE. Centuries later, following a Samaritan revolt, the Byzantine emperor Zenon ordered the erection of a church at the mountain's summit. However, the church was later destroyed as well. Today, the only structure on the summit of Mount Gerizim is a Muslim tomb mark. Nevertheless, extensive archaeological work was conducted on the mountain by the state of Israel, uncovering much of its rich past.
Touring Mount Gerizim
Today Mount Gerizim is both an archaeological site, a national park, and a sacred pilgrimage destination for Samaritans. The main visible finds are of the Byzantine period church and the Samaritan Temple buried beneath it. The site it reached through the Samaritan town of Kiryat Luza where a local visitor center provides a great introduction to the Samaritans and the their heritage.
A tour of Mount Gerizim can be combined with a tour of the West Bank.