Ziklag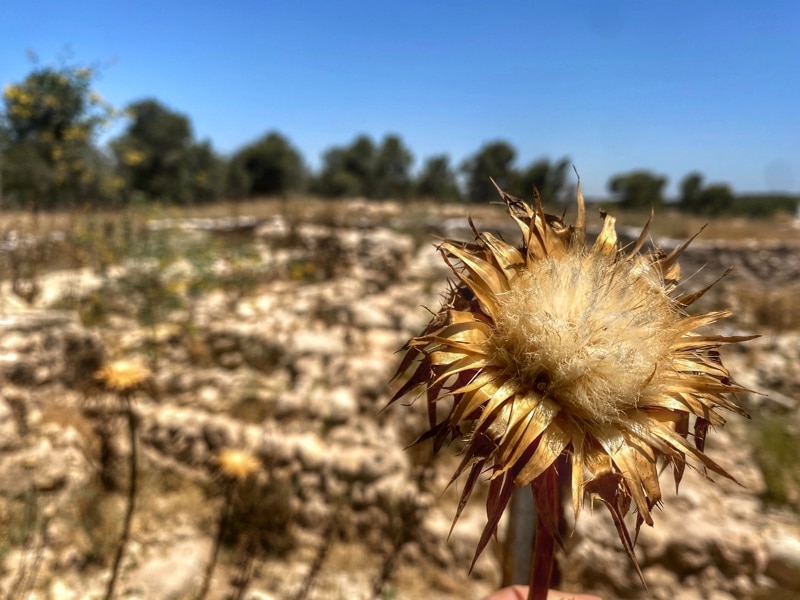 Ziklag was a provincial town in Biblical times. It was part of the Philistine Kingdom of Gat, and later in the kingdom of Judah. Its location is uncertain, although several sites have been suggested by Biblical scholarship.
Ziklag in the Bible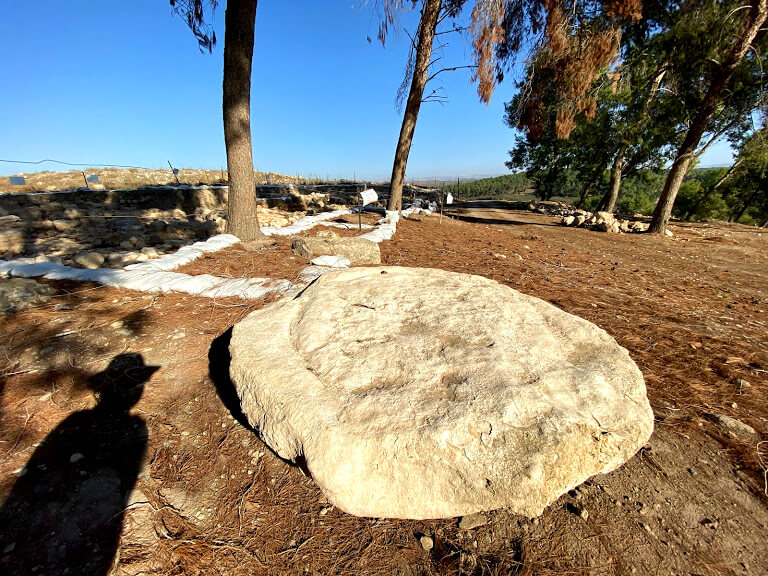 Ziklag is first mentioned in the Bible in the Book of Joshua, as a city in the lot of the tribe of Judah (Joshua 15:31), or the tribe of Simeon (19:5). The Book of Samuel records Ziklag to be under the control of Achish, king of Gat, and that Achish gave Ziklag to David when he was seeking asylum from Saul (1 Samuel 17). David turned Ziklag to his base of raids against neighboring villages, as well as the Amalekites (1 Samuel 30).  At Ziklag David Heard of the Death of Saul and his sons, to which we replied with a famous lamentation –
19 "A gazelle lies slain on your heights, Israel.
    How the mighty have fallen!20 "Tell it not in Gath,
    proclaim it not in the streets of Ashkelon,
lest the daughters of the Philistines be glad,
    lest the daughters of the uncircumcised rejoice.21 "Mountains of Gilboa,
    may you have neither dew nor rain,
    may no showers fall on your terraced fields.
For there the shield of the mighty was despised,
    the shield of Saul—no longer rubbed with oil. (2 Sam. 1:17-21).
The Search After Ziklag
Various scholars have suggested to locate Ziklag at different locations, yet only recently an archaeological expedition excavating at Khirbet e-Ra'i, a site that is 7 miles south of Biblical Gat yielded finds dating to both Philistine and Early Israelite periods.
Touring Ziklag / Khirbet e-Ra'i
Khirbet e-Ra'i is by the junction of road 35 and Highway 6. Trails lead to the top of the summit from a comfortable parking spot on road 38. It is also possible to reach the car with an off-road vehicle. Combined with the Battle site of David and Goliath, the site is a great place to review the events that led to the Kingship od the David and the establishment of Jerusalem as the capital of the United Monarchy in Biblical times.
A tour of the site can be combined in a guided day tour in the Judean Foothills (the Shephelah).
Contact us to inquire more about a private tour to the Shephela: