Guiding the Legendery Renaissance Band
April 27th 2015 will be remembered by me as one the best days of my life!. I got to know the "Renaissance" as a teen-ager. "Mother Russia" was the first song I heard of them, on a record of my brother. Eventually I bought all their records I could find. then through my "Walkman" when off shifts, and when driving my motor cycle. Their unique melodies combining classic and rock could not be matched. Nor could the fantastic / angelic voice of Annie Haslam.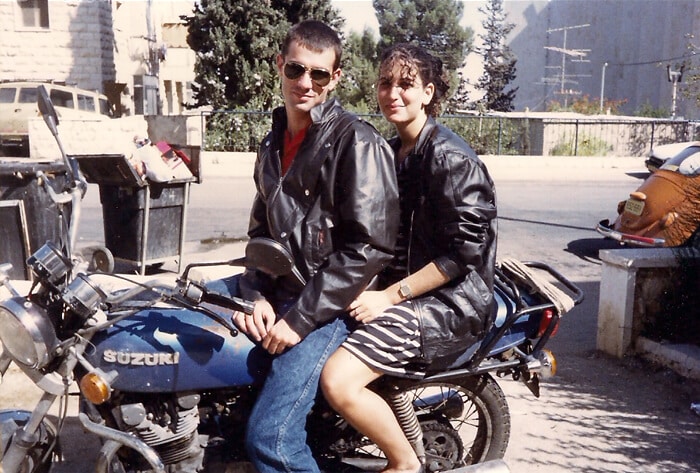 But I never thought one day I would actually meet her, nor guide her!.
This year (2015) I was considering combining my annual vacation abroad with a live concert. And when I thought which band I would wish to hear most, the conclustion was – the Renaissance. The all-mighty google answered my prayers and informed me that Renaissance actually united recently and are running a tour across Europe!. I was trying to set my next vacation to match their scheduled concert in belgium, but a few days later I read on YNET that they are actually coming to Israel!!!! (I started screaming in the restaurant when I read it..).
Calling my friends and colleagus to share with them my excitment, my friend Aviv Jasman replied – "you stupid.. reach the producer and offer to guide them!"… Why didn't I think of it?? Again the all-mighty Google answered my prayers and I tracked the producer, Patrick of progstage productions. To my great pleasure he approved my offer, and so on April 27th, I actually guided Annie and the band in the Old city of Jerusalem!!! We visited the Church of the Holy Sepulchre and the Western wall before they rushed back to Tel-Aviv to prepare for the show. Here is a photo of me and Annie in front of the Holy Sepulchre:
Around 20:40 the magic began, with Annie leading an AMAZING live preformance for nearly two hours. I stood the whole time!. And before one of the last songs Annie said she wishes to dedicate the following song to – me!!!.
I COULD NOT BELIEVE THIS IS HAPPENING !!!.
My son quickly pulled out the phone and recorded the last part of Annie's gratitude of my guided tour to her and the band!
I was AMAZED at this kind gesture!.
And the song was – "Mother Russia".. I was in tears.
Thank you Annie for this WONDERFULL evening. A day I will never forget!. And if you get to read this, allow me to quote from one of your songs:
"If ever you're near
And have some time to spend
I love you every way
Love you like a friend"