Reform Bar-Mitzvah / Bat-Mitzvah Ceremony at the Western Wall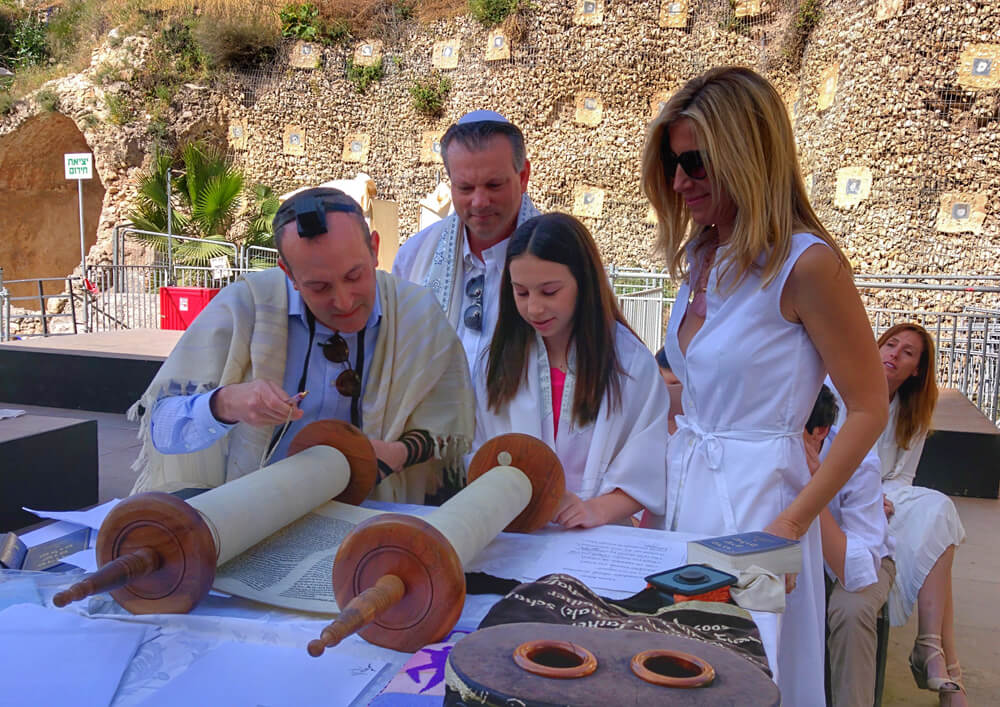 In 2013 the state of Israel set an area in the Southern Wall Archaeological park for ceremonies of the reform and conservative Jewish movements.  This area, officially called "the Egalitarian Kotel" (in Hebrew "Azrat Israel") is ideal for a Bar-Mitzvah or Bat-Mitzvah ceremony that is facing the Western Wall, yet is not restricted to Jewish Orthodox customs as at the Western Wall plaza. At "Azrat Israel" there are no restrictions on dress code, gender based seperation, or women singing.
Special Considerations
Although a Bar-Mitzvah at "Azrat Israel" is not as regulater, it still has to be pre-set. The site is open only during the day and only during the week; The Torah scroll and the Bema have to be pre-set for every order; and it is recommended to set shades and chairs for the attendents.
Celebratory Meal
Of course no Jewish event is complete without a festive meal, and a BAr-Mitzvah party is no exception :-). You can set it back at the hotel is you wish, and there are a few optional venues also near the Western Wall, although, let's say, some are better then others. Best if you contact us for a recommendation.
Setting the Ceremony
The ceremony at "Azrat Israel" should be pre-arranged as it requires several components. The Torah scroll and the Bema need to be set in advance. You may want to set also shades, chairs,  a photographer, videographer, or the new trend of a band of drummers and Shofar players. And of course you may want a Rabbi to lead the event. Being well expereienced in setting Bar-Mitzvah tours and events, we recommend you contact us to set your own festive event the best way possible.