Hisham's Palace / Khirbet al Mafjar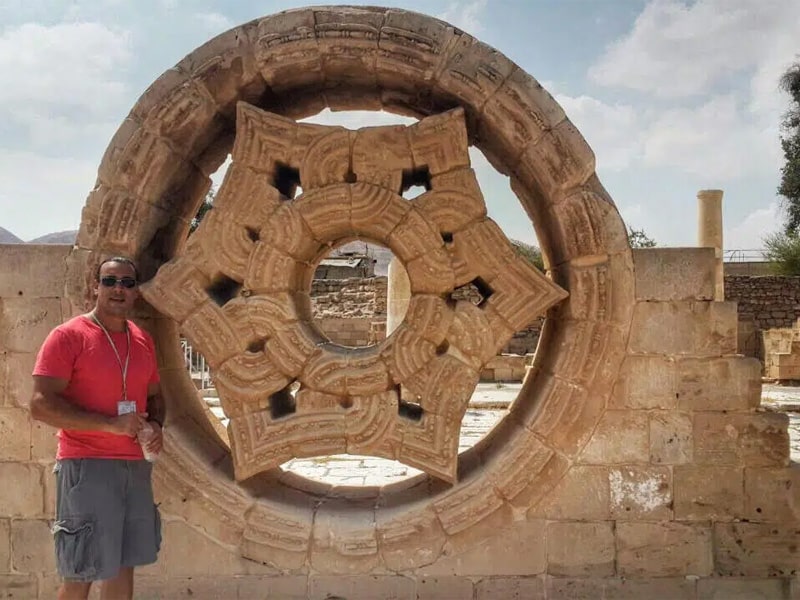 Located at the northern end of Jericho's region, Hisham's palace is one of the most impressive archaeological sites from the Umayyad period. Built in the the 8th century as a winter palace, probably by Caliph El Hisham, the complex was comprised of a palace and a bath house. Both were very ornate with floral and figurative art molded in plaster (stucco). Apparently, the harem operated for only a short period, and perhaps was never even completed. In 749 CE a devastating earthquake severely damaged the complex, and it was never used again. Known also as 'Khirbet el Mafjar' Hisham's palace was excavated during the British mandate period. Most of its ornate interior was removed to Jerusalem and is exhibited to this day at the Rockefeller Museum. Although built for Muslims rulers, the palace's decoration included figurative art, some in Classical-Roman style, and even nudity. Such finds attest to the early and formative years of Muslim art and culture.
Touring Hisham's Palace
The site is administrated by the Palestinian Authority. It is open every day of the week and has an entry fee.
A tour of Hisham's Palace can be combined with a tour of Jericho and its surroundings.