Kidron Valley Tombs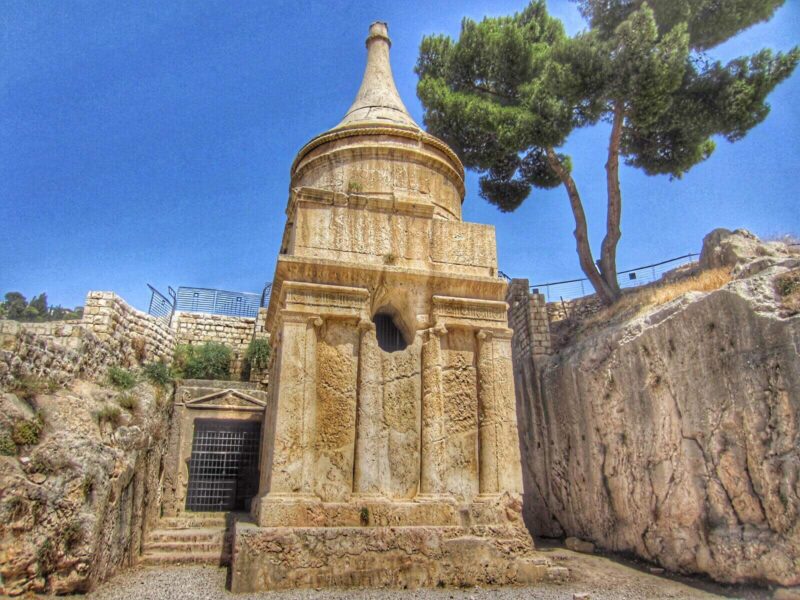 The Kidron valley marks the eastern boundary of Jerusalem in ancient times. It starts at the French hill, north of the old city, continues east of the City of David, and drains into the Dead Sea. The Kidron Valley Tombs are a set of burial monuments carved in the local limestone, in a section that faces the Temple Mount. Most famous are the "Tomb of Absalom" (in Hebrew Yad Avshalom), cave of Jehosaphat, and the Benei Hezir Tomb. Though none of the tombs bear an inscription with a date, they were probably created in the 1st century CE, by wealthy families of Jewish priests.
In the middle ages Jews were buried around the tombs, and on the slopes of Mount of olives. In the 1960s, a British archaeologist suggested that Yad Avshalom monument might contain some of the treasures mentioned in the "Copper Scroll" found near Qumran. He excavated in and around all the monuments, to bedrock, but failed to make any significant discovery.
Touring the Kidron Valley Tombs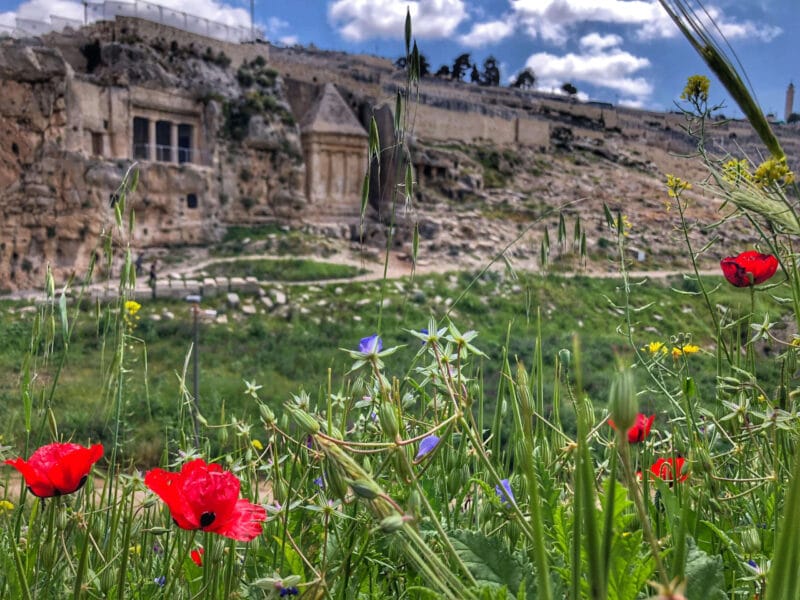 The Tombs are accessible by foot both from the old city and from Mount of Olives. Furthermore, ELAD organization operates a Bedouin style hospitality tent next to them, and even offers camel rides.
Because of repeated vandalism by the local Arab population, the burial chambers of all of tombs are locked.
Contact us to inquire more about a private tour to the Kidron Valley Tombs: