(02/2020) A Rare Look at the Back Side of the Golgotha
Not every day do you get to be SOOO fortunate to have a private tour by one of the highest officials of the Church of the Holy Sepulchre, but last week it actually happened to me! It started with a tour request of Jerusalem by the governor of Naxos, Mr. Ioannis Margaritis. When we met he mentioned his cousin had a high function in the church of the Holy Sepulchre. When we met him I realized – he wasn't kidding!.
Father Bartholomew took us first to the John the Baptist "Prodromos" church in the Christian Quarter, which he is in charge of. Recently he completed managing a big restoration project of the church, and I was so excited to see its interior before officially opened again to the public!. He even showed us the altar behind the iconostasis, which is NEVER shown to the public, not even to the church congregation !. But as it turns out – the best was yet to come!..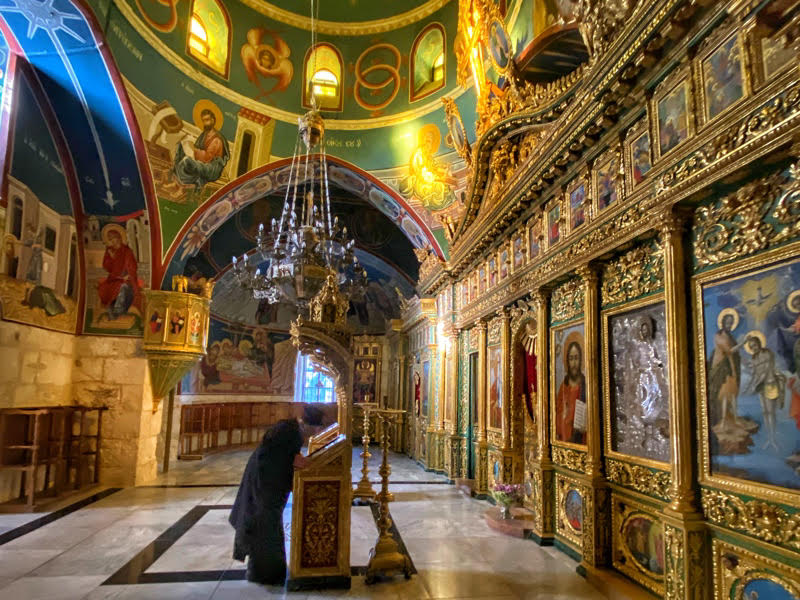 A Look at the Back of the Golgotha
Next father Bartholomew took us to the Church of the Holy Sepulchre and gave us a very private tour, avoiding any lines as he was a staff member..
But the real treat was after visiting the alter over the Golgotha, when Father Bartholomew took us BEHIND the Golgotha, into a room that I thought was just a service room of the Greek-orthodox church.
It proved to have a rare view of the foundation of the Golgotha, the hill on which Jesus was crucified, but from the BACK.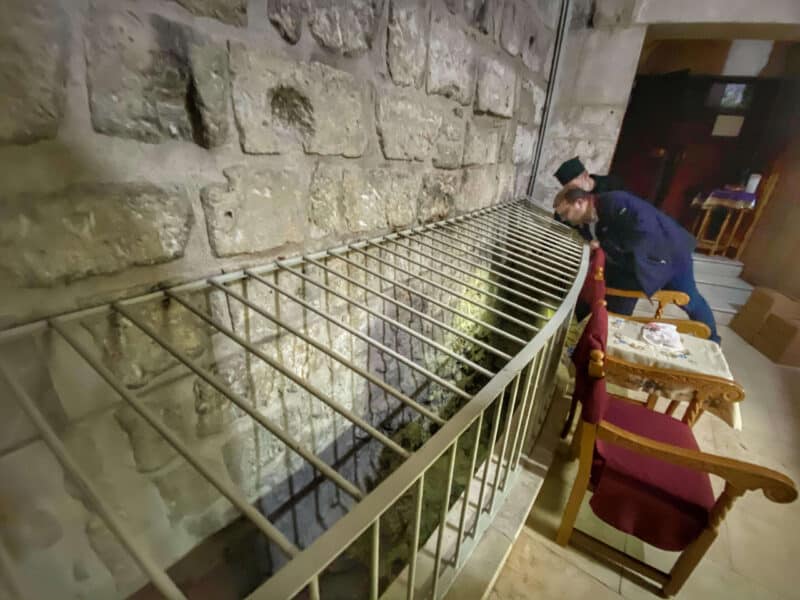 Amazed at this, I told father Bartholomew I am a veteran guide at this church , and read so much about it, but never read about the back part of the Golgotha being visible. He smiled, and replied "and you will never see it again", and moved on..
So at least I managed to get two quick photos before we left..
.What an Experience!