Cooking Workshop
A tour of Israel is not complete without trying its own special dishes and flavors. Being a country of immigrants, the Israeli kitchen is very diverse. It has clear Mediterranean character, with a lot of Arab influence, but it is also eclectic, unique – and very tasty!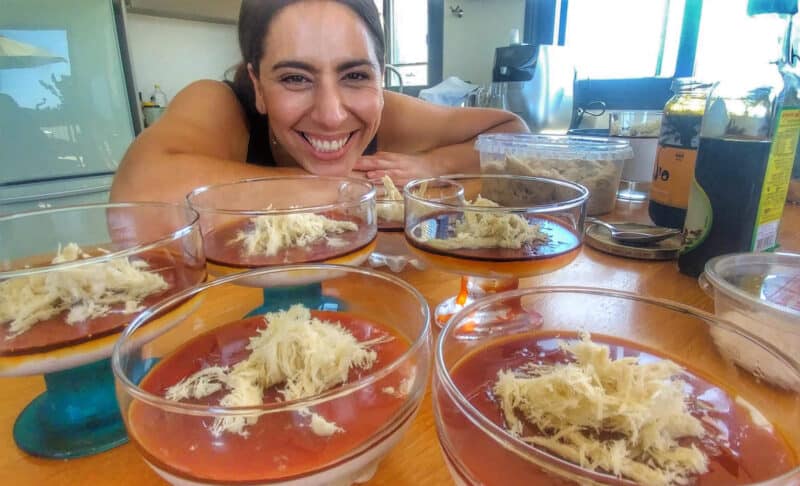 While staying in Tel-Aviv or Jerusalem you can join a Tasting Tour, sampling the foods and drinks the city's local market.
But how about getting your hands dirty, learning how to make these dishes by yourselves? In Tel-Aviv the workshop begins with a tour of the Carmel Market with your private chef, and later, in a nice top floor apartment, together you will process all those fresh ingredients into a great feast!
In Jerusalem you head to a space above the Mahane Yehudah Market, where the local team will guide you how to make your very own falafel, Sabich, Arais, Fatoush salad, and many more local delights, combined with some local alcoholic treats.
Be-Te-Avon! (Bon Apetit!)
Contact us to inquire more about a private tour that will include a cooking workshop: