Peres Center for Peace & Innovation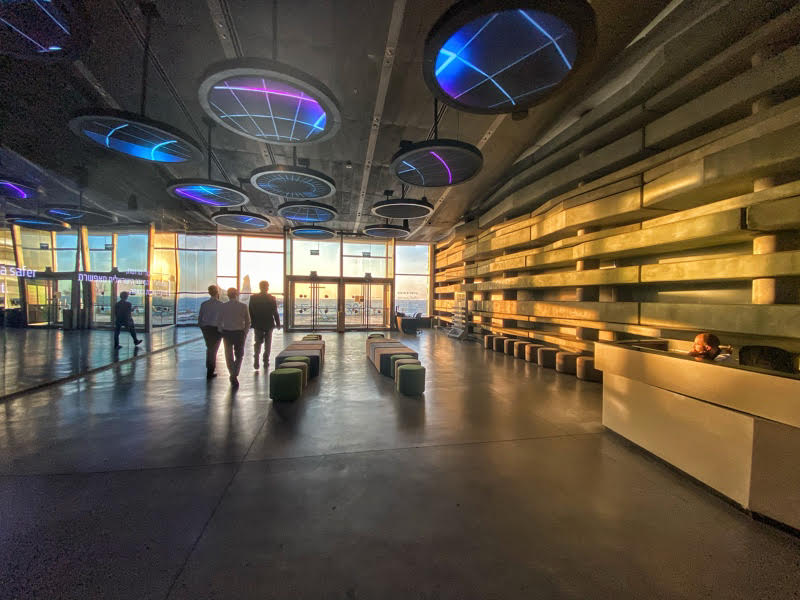 Perched on a slop overlooking the coastline of southern Jaffa, the Peres Center for Peace and Innovation is a unique institution – and structure. Founded in 1996 by Nobel Peace Laureate and former Israeli PM and president, Shimon Peres, the institution's original goal was promoting peace in the region. It is an independent non-profit, non-governmental, and non-political organization aimed to further Peres' vision of peace and co-existence in the Middle East.
In 2009 the institution moved its offices to a new 2,500 square meters center in southern Jaffa. Designed by Italian Architects Fuksas, its modern design stands out in the Arabic neighbourhood. Its most striking feature are uneven layers of cement and glass. Based solely on private donations, the institution supports different peace promoting initiatives, in sports, Technology, Business, Education and Medicine.
In 2016 the institution changed its name to add a focus on Israeli Innovation. Its new visitors center presents of Israel's main technological and innovation achievements.
As expected, Interactive stations, holograms and VR are just some means used in this remarkable presentation.
Contact us to inquire more about a private tour that will include a visit to Peres Peace and Innovation Center: