Food Tasting Tour in Mahaneyudah Market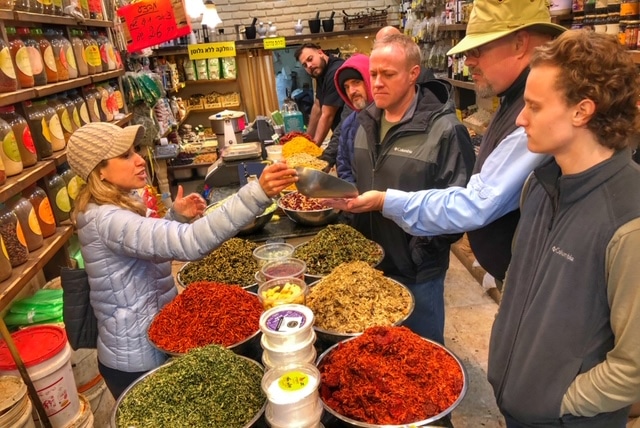 A tour of the Mahane Yehudah Market with a local food expert is possibly the best way to experience the full diversity of the Market's food scene!.  Sampling and hopping from one food place to another, combined with the market's special drinks and deserts, is guaranteed to provide lots of smiles, alcohol – and calories. But hey, you are on a vacation after all! And if you also want to get your hands dirty and learn how to make some of these great local dishes, how about a Cooking workshop!.
A tastings tour or a cooking workshop can be a great way diversify a day tour of Jerusalem, or set it as dinner, at the end of the Day.
Contact us to inquire more about a food tasting tour of the Mahneyudah Market: