Shopping at Moriah Collection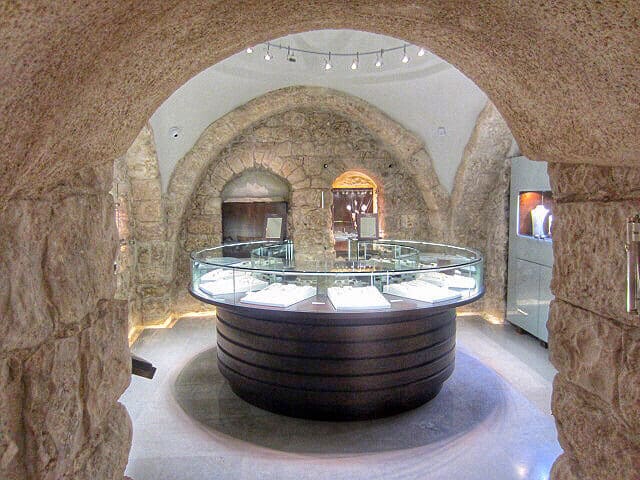 'Moriah Collection' is the brand name given to a line delicately handcrafted pieces of Stone Jewelry where every piece is made of authentic Jerusalem Stone from the Temple Mount, coupled with diamonds and gold. The stones became available as a result of illegal excavation conducted on the Temple Mount in 1999.
Leading Jeweler Avi Tavisal envisioned the creation of unique jewelry out of those stones, and so connect people from all over the world with the spirituality of Jerusalem. "Moriah Collection" is the "crown Jewel" of Israel Diamond Center Ltd.
Visiting Moriah Collection
The Moriah collection exhibition is in a beautiful stone building in the Jewish quarter, next to the Cardo.
Visiting the collection be a great break and shopping experience during a day tour of Jerusalem.
Contact us to inquire more about a private tour of Jerusalem: