The Jewish Quarter
Although not as big as the Christian Quarter or the Muslim Quarer, the Jewish Quarter of Jerusalem's old city, is one of the most popular tourist attractions in Israel, and for a good reason.
Its network of alleys bears a large number of historical and archaeological sites, interwoven with artisans' workshops and street food vendors.
History of the Jewish Quarter
The Jewish Quarter was formed in the middle ages on top of neighborhoods from Jerusalem's first and Second Temple periods. Perhaps the main incentives for the Jews to settle there was its proximity to the Western Wall. By the mid 19th century it was so densely populated, that a new Jewish neighborhood was formed outside the city wall, called Mishkenot Shananim.  Gradually more Jews joined the new settlements west of the old city, forming the core of Today's Western Jerusalem.
In 1948, during the Israeli-Arab War, the Jordanian army conquered the Jewish Quarter, and all its residents were cleared out. The quarter remained in ruins for 19 years, until 1967. As a result of the Six Days War, Jewish presence was resumed in the Jewish quarter, accompanied by major development. Its ruins from the 1948 were cleared, and a new "retro" design was set. The development was accompanied by an extensive archaeological project, unveiling many finds from the Jerusalem's past. Today the Jewish Quarter is inhabited by about 2000 residents and is quite a popular tourist destination.
Touring the Jewish Quarter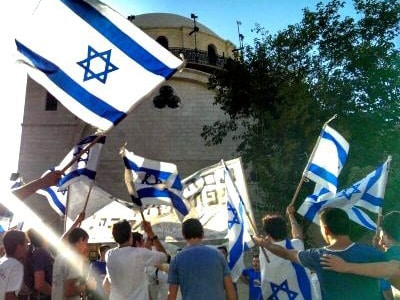 The combination of the Quarter's design, its religious institutions, archaeological sites and artisan workshops, make the Jewish quarter a fantastic place to explore. The best archaeological sites are the Herodian Quarter and the Burnt House. For a special shopping experience, stroll along the Cardo, where many souvenir shops are lined up. In the Jewish Quarter you can also visit synagogues such as the Sepharadic Synagogues, the Hurva Synagogue, or the Karaite Synagogue. From the Jewish quarter you can also easily reach the plaze in from the Western Wall.
Contact us for a tour of Jerusalem that will include the highlights of the Jewish Quarter.
Contact us to inquire more about a private tour to the Jewish Quarter: