Sderot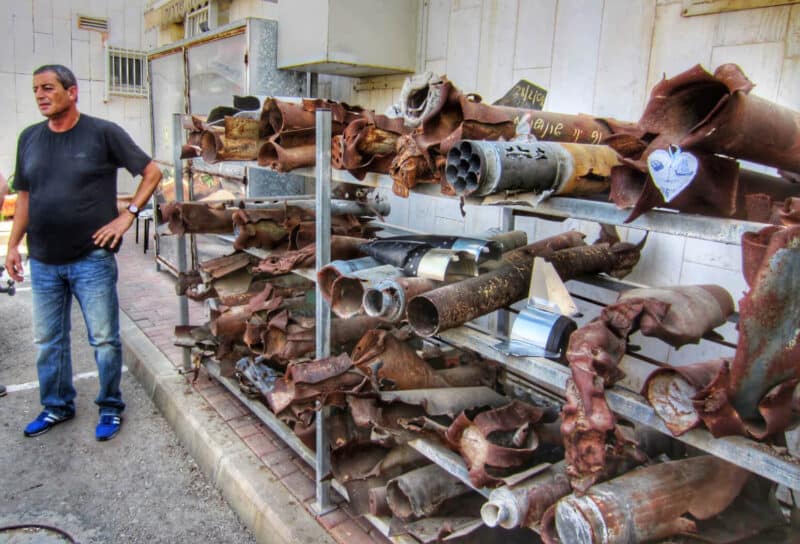 Sderot is a town of about 30,000 residents, in the northwestern Negev. Being less than a mile away from the Gaza strip, Sderot is known for being the most targeted city in Israel by rockets from Gaza. In the last 20 years, about 10,000 rockets and mortars have hit the city, killing 13 and injuring hundreds. Yet, Sderot continues to prosper, truely demonstrating Israeli resilience.
Touring Sderot
Sderot at first glance looks like a typical Israeli town. The special measurements taken to protect its residents from rocket attacks may not be noticed right away. However, after taking a better look, every bus station has a safe room in case of a siren alert. Being so close to the border, the siren only gives a 15 second warning. Safe rooms are also installed in every house, and all windows facing Gaza have reinforced concrete shields. Safe rooms are also spread throughout all playgrounds and schools. The local police station has on display some of the rockets that have hit Sderot in the last 20 years. Another rocket display can be seen at Sderot's religious school (Yeshivat Hesder). On its rooftop, nine Hamas rockets are set as a Jewish candelabra (Hannukiah). The rooftop is also a good point of view towards Gaza Strip.
A tour of Sderot can be combined with a guided day tour to sites surrounding the Gaza Strip.
Contact us to inquire more about a private tour to Sderot: