Powered Parachute Flight (Buckeye) in Israel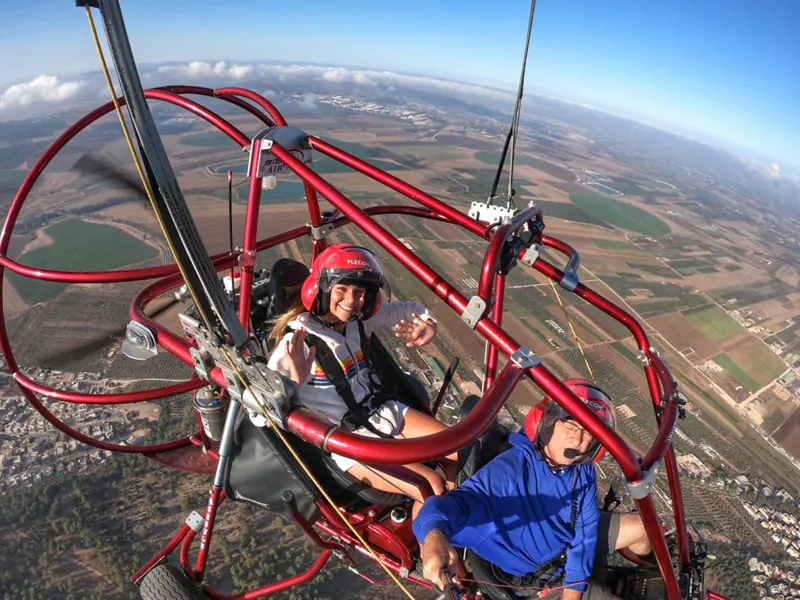 If you are up to extreme experiences, this one is for you! A unique form of flying machine is based on a big parachute providing lift to the propellered light vehicle. Known as Buckeye, the powered parachute flyer can take off from a very short runway and can hover low and slow over any terrain. A powered Parachute flight is a perfect way to explore and absorb the beauty of the land of Israel, in all its regions. Starting at $180 for a 20-minute flight over the Sharon, the Buckeye will take you above the orchards in the fields east of Caesarea. The flight can also be set at any other region of the country, for additional fee.
The flight is an exhilarating experience that will be one of your most memorable experiences of touring the Holy Land!
Contact us to inquire more about a private tour in Israel that will include a powered parachute flight: