Bilal Fabric shop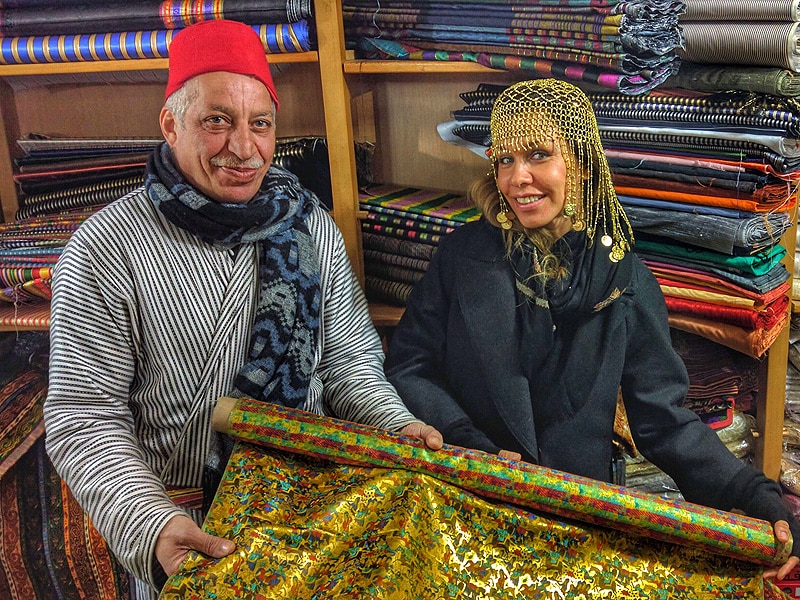 Bilal Abu Khalaf is a third generation of a family of fabric merchants in the Christian Quarter in Jerusalem. In his shop in the Old City's Bazaar (Suq) he offers a variety of hand-woven silks, cotton, and gold threaded textiles. Moreover, when Bilal renovated his shop in the 1990's, he found parts of a Crusaders' time church, beneath his floor. Installing a glass floor at his own expense, Bilal insured these historical finds remain visible. Bilal is super friendly and very sociable. He is known for his dressing like in Ottoman times and showing his special fabrics in a show like presentation.
Visiting Bilal Fabric Shop
Bilal shop is in the Muristan commercial center. He is open every day, and very welcoming.
Visiting Bilal's shop can be a great stop during a Day Tour of Jerusalem.
Contact us to inquire more about a private tour of Jerusalem: