Mar Elias Monastery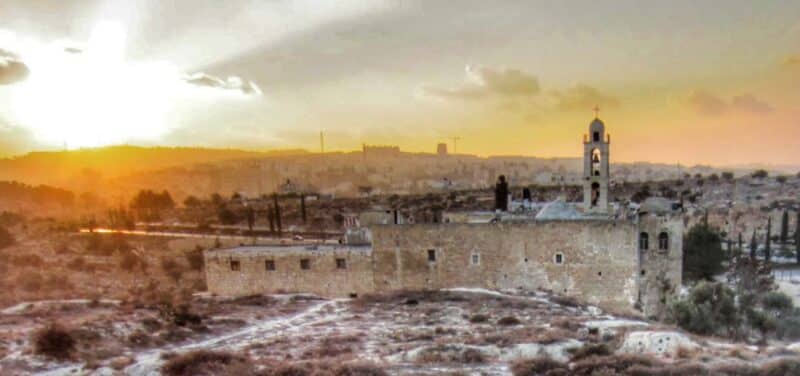 Mar Elias monastery lies on the side of the road from Jerusalem and Bethlehem. It is maintained by the Greek-Orthodox church, and by local tradition Elijah rested here while fleeing from Queen Jezebel (1 Kings 19).
History of Mar Elias Monastery
The Monastery was first built in the Byzantine period, but it was than named after Saint Anastasius. Like many other monasteries, it was rampaged in the Persian invasion in 614 CE, and later abandoned. Centuries later it was rebuilt, and named after Elias, Jerusalem's patriarch who died in 1345. However, by local tradition the monastery is named after the Biblical prophet Elijah, whose name in Arabic is "Elias". Elijah was known in his battles against foreign worship. But after slaughtering priest of Ba'al on the Carmel, he had to escape to Mount Horeb, fleeing Queen Jezebel who supported foreign cults. By local tradition the monastery is at the spot where Elijah rested during his escape.
The Burial of the Chained Monk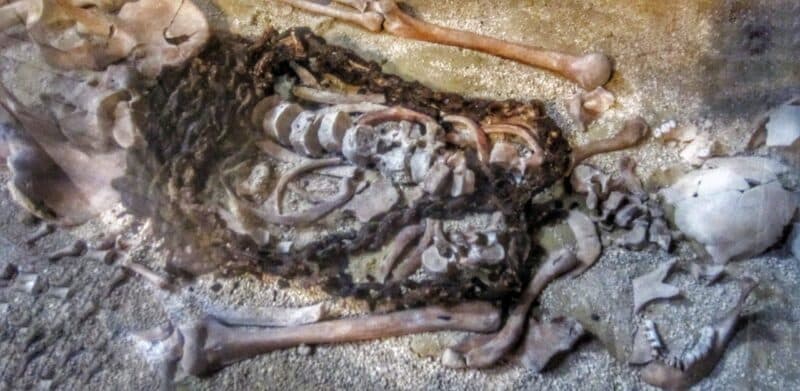 In the 1990's on the hill opposite the monastery salvage excavations uncovered a burial of a person in chains. Dating to the Byzantine period, it is most likely a burial of a monk who lived an extreme ascetic lifestyle. The shackled skeleton is on display in the monastery's main church, next to the apse.
Touring Mar Elias Monastery
The Monastery and its church are open to the public. Both the church and the restaurant on it compound are decorated with Byzantine style paintings presenting Biblical themes, and especially ones relating to prophet Elijah. Every summer the church also celebrates Elijah's ascension to the heavens, as described in 2 Kings 2.
A tour of Mar Elias Monastery can be combined with a guided day tour of Jerusalem
Contact us to inquire more about a private tour of Jerusalem: