Jerusalem's Cardo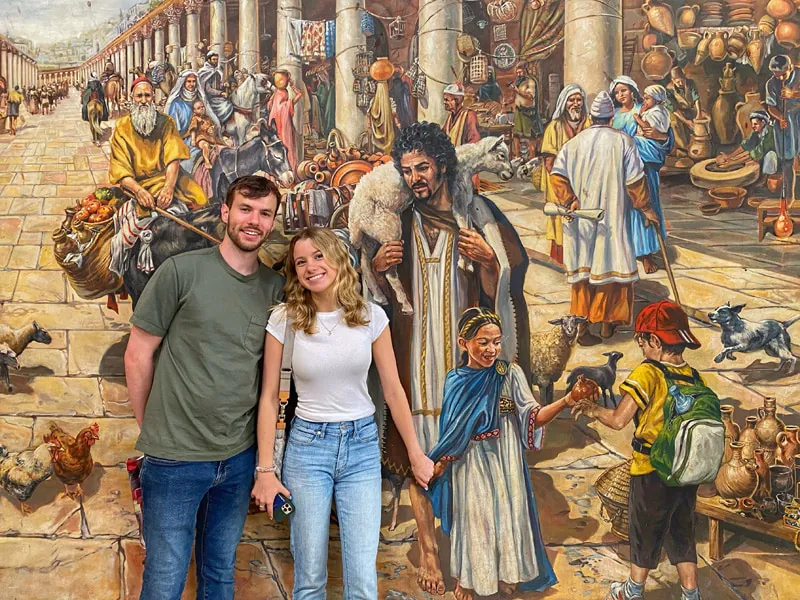 In 1948, during the Israeli-Arab War, the Jordanians conquered the Jewish quarter, and cleared all its Jewish population. The quarter was left in ruins for 19 years, until 1967. However, as a result of the Six-Day War, Jerusalem was re-united, now under Israeli sovereignty.
The state of Israel strived to rebuild the Jewish quarter and repopulate it. A big archaeological project was launched before the construction began, during which many discoveries were made. Among Others, the expedition, uncovered a section of the "Cardo Maximus", a wide street that stretched across Jerusalem in Byzantine times. Parts of the street, where Ottoman era roofing was still intact, was developed into a commercial area. In another part, the original columns from 1600 years ago were re positioned.
Touring the Cardo
The Cardo is set in the heart of the Jewish quarter and is open for all. At each northern end a big and colorful mural presents the street's image some 1,600 years.
The cardo can be a great stop and photo opportunity during a day tour of Jerusalem.
Contact us to inquire more about a private tour of Jerusalem: