Ein Gedi's Botanical Gardens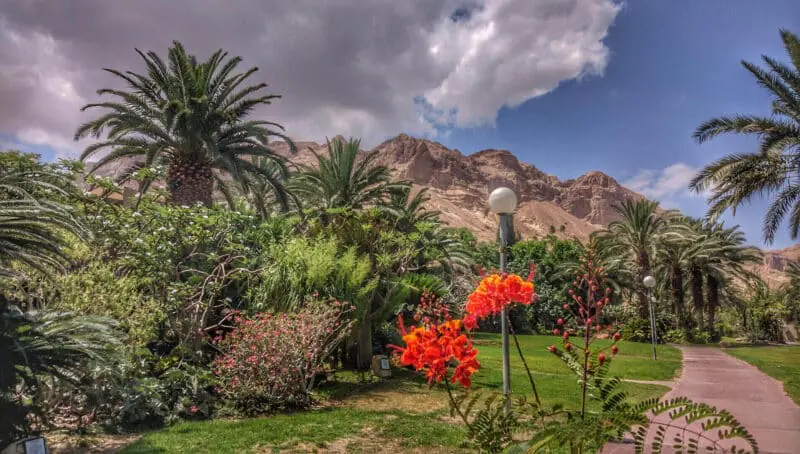 Ein-Gedi Botanical garden is set in Kibbutz Ein Gedi, right next to Ein Gedi Nature Reserve. It offers a spectacular mix of desert and savanna flora, from all around the globe, flourishing in the heart of the Judean Desert.
How Ein Gedi Botanical Garden was Formed
Kibbutz Ein Gedi was established in 1956 in a beautiful oasis in the Judean Desert. Eager to make their communal settlement lush green, the kibbutz members collected and planted a wide variety of plants apt for desert climate. Over the years they planted over a 1000 of trees and plants, and another 1000 types of cacti. Irrigated by (the Israeli invented) drip-irrigation, these plants adapted quickly, and formed dense jungle-like gardens between the Kibbutz homes.
In 1994 these gardens were registered in the Botanic Gardens Conservation International as an botanical garden, the only one to have people living in it.
Touring Ein Gedi Botanical Gardens
The kibbutz charges for entering the kibbutz, strolling in its botanical gardens. It also offers guided tours. However, you can avoid the pay buy buying lunch in the kibbutz dining room or staying in the Kibbutz inn.
A tour of Ein-Gedi's botanical gardens be combined in a guided day tour of the Dead Sea.
Contact us to inquire more about a private tour Ein-Gedi: