Jerusalem's First Station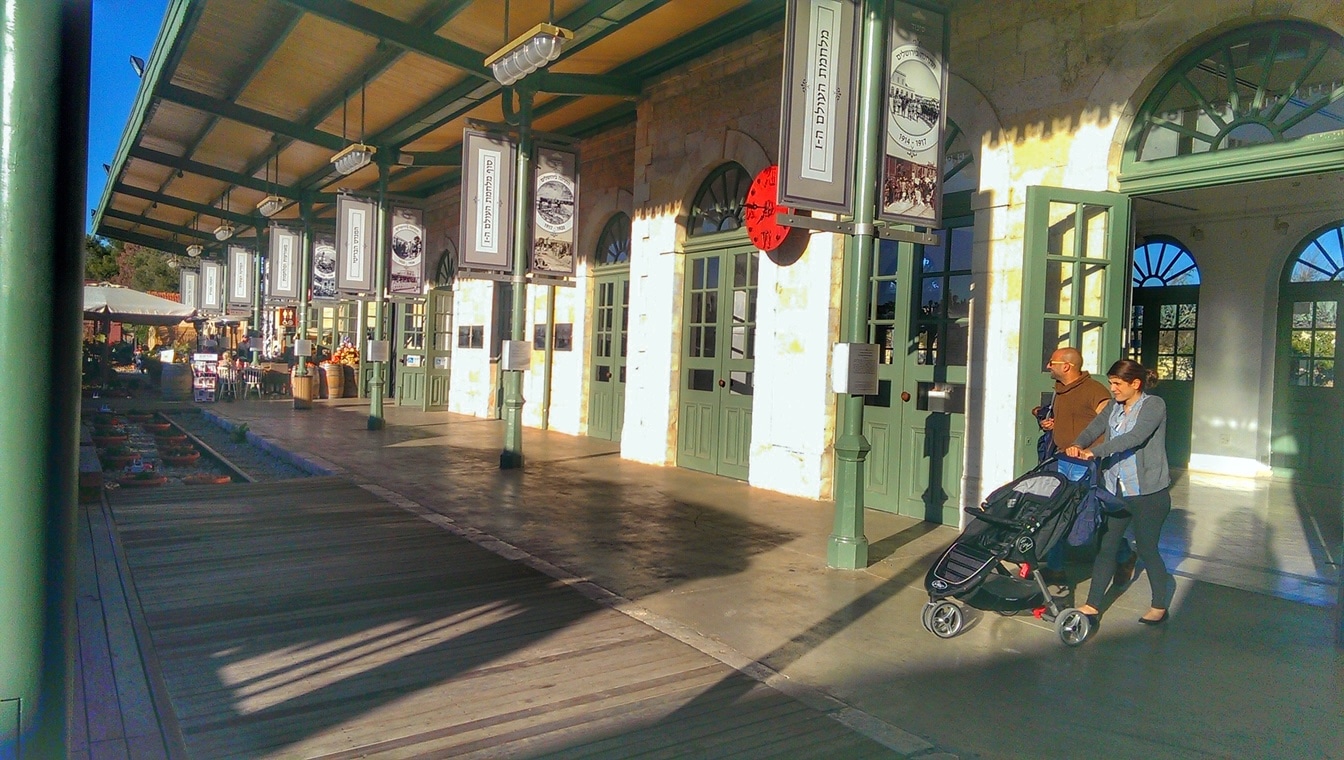 Jerusalem's First Station is a relatively new cultural and entertainment center in Jerusalem. It is set in the former Ottoman railway station of Jerusalem, at one of the prime locations in western Jerusalem.
History of the First Station
Jerusalem's First Station (Hatachana Harishona) was originally the city's first train terminal. Opened in 1892, in Ottoman times, the railway station connected Jerusalem with Jaffa and the coast in "just" a 4 hours train ride. Commissioned by the Jewish banker and entrepreneur Joseph Navon, the station operated for more than a century, until 1998. After a period of neglect, the first station was reopened in 2013, now as a commercial, cultural, and entertainment center. The 19th century building was conserved, its halls turned into restaurants, bars, and shops. Vendor stands were also places along the tracks, turning it into an outdoor mall. The First station became an entertainment and cultural hub, offering fine dining options, unique souvenir shops, Segway and bicycle tours, and more.  It is also one of the few places that are open in Jerusalem also on the weekends.
Visiting the First Station
The First Station is about 1 km south west of the Old city, and next to a few of Jerusalem's leading hotels. It is open every day of the week, and is popular among locals and tourists alike.
A visit to the site can be combined in a Day Tour of Jerusalem.
Contact us to inquire more about a private tour of Jerusalem: