Neve Tzedek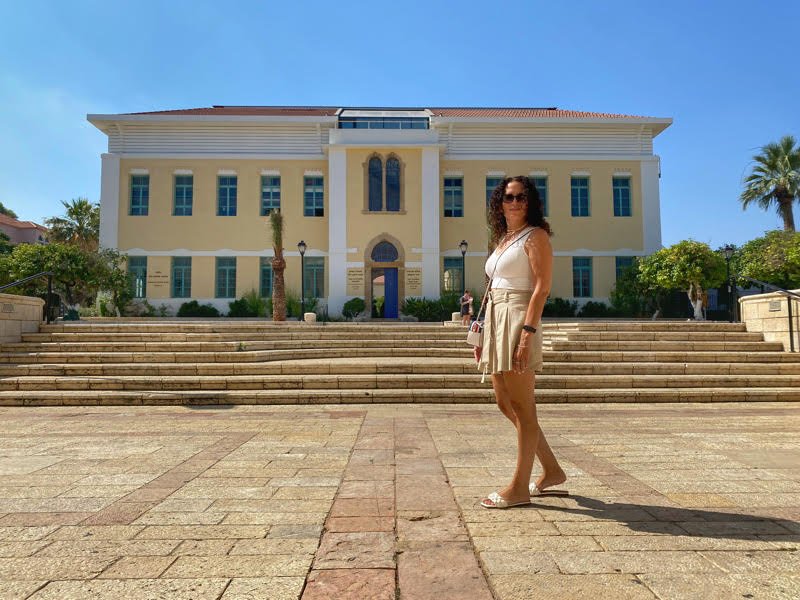 Founded in 1887, Neve Tzedek is the first Jewish colony built outside of Jaffa, 22 years before Tel-Aviv. Today it is one of the most expensive neighborhoods in Tel-Aviv, partially for been so meticulously conserved, preserving its special atmosphere.
History of Neve Tsedek
Neve Tesedek was established by a few Sephardic Jewish families who wished to form a new Jewish community outside over-crowded Jaffa. It was named Neve Tsedek, a phrase from Jeremiah 50:7 which means "Oasis of Justice". In retrospect, Neve Tsedek was indeed the Oasis – of modern Tel-Aviv. The colony was designed as a quarter with narrow streets and low-rise buildings, some bearing elements of Art Nouveau and later of Bauhaus style.
In its heyday Neve Tsedek residents included future Nobel Prize author Shai Agnon, and famed artist Nahum Gutman. However, over the years the community aged and the buildings were worn out. By the 1960s Neve Tsedek was so dilapidated, the municipality of Tel-Aviv intended to tear it down for new high-rise buildings. But at the same time the historic school building of Tel-Avia, Gimnasia Herzlyiah, was cleared for a new high rise, which led to a public cry to conserve historical buildings. Setting a new conservation policy, Neve Tesedek were now protected, and over the years most of the neighborhood was renovated with careful attention to preserving its original design. The gentrification of the neighborhood is now a model for conservation in Israel.
Touring Neve Tsedek
The quaint village-like neighborhood of Neve Tsedek is a popular destination for locals and tourists alike. A variety of art galleries, boutique shops, and cafes are lined along Shabazi Street. The former community's school is now a renowned dance and theatre center, and there is a charming museum devoted to Nahum Gutman artwork.
A tour of Neve Tsedek can be combined with a guided day tour of Jaffa and Tel-Aviv.
Contact us to inquire more about a private tour to Neve Tsedek: