Plant a Tree in Israel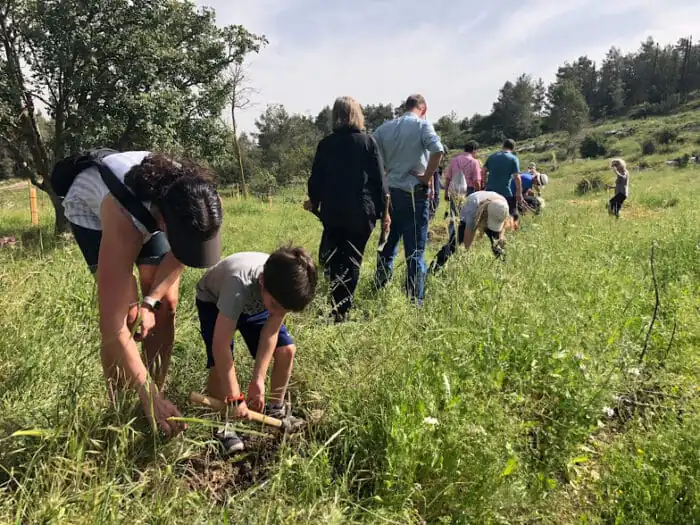 Planting a tree is a unique and touching experience tourists and families can participate in while visiting Israel. In the Ottoman period it was deforested systematically making much of the land barren. From its inception, one of the main goals of the Zionist movement was to make the Land of Israel green again. Operated by the JNF, there are several locations across the state of Israel where one can personally participate in this great ongoing Zionist ideal.
Since 1901, over 250 million trees were planted across Israel, and Israel is the only one of two countries where its numbers of trees have increased. In the 1950's Israel planted a forest in the Judean Hills to commemorate the Holocaust. In it are several remarkable Holocaust memorials such as the Scroll of Fire Memorial and the Anne Frank Monument. In total the JNF developed over 250,000 of acres of land, and established more then 2,000 parks. The biggest forest, in the southern Judean hills, is Yattir forest, around Khirbet Yattir. It covers an area of 7400 acres.
Plant a tree
The JNF has two centers for planting trees. One is in the Shephelah, near, and the other is in the lower Galilee. The activity takes 1-2 hours, and the participants receive a certificate for support of this beautiful ongoing project.
Planting a tree can be combined in a guided day tour in the Judean Foothills (the Shephelah).
Contact us to inquire more about a private tour to Israel that will include Planting a Tree: