Tel Jezreel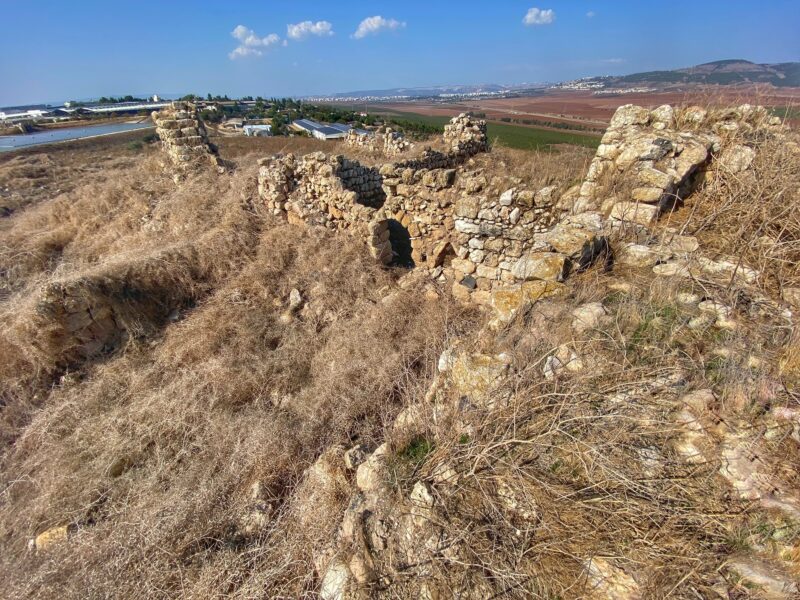 Tel Jezreel is a site in the heart of the fertile Jezreel Valley, about 15  miles east of Megiddo. Covering an area of 22 acres, Jezreel was a significant city in the Israelite Kingdom.
History of Tel Jezreel
The Bible records Saul camping near Jezreel before his ill-fated battle against the Philistines (1 Samuel 29). Later, in the book of Kings, we are told King Ahab having a palace at the site, and how his wife, Queen Jezebel, obtained a vineyard in Jezreel in false ways (1 Kings 21). In return, according to the Bible, an officer named Jehu had her killed, in Jezreel, in a military coup (1 King 22). Excavations at the site uncovered a wealth of finds ranging from the Chalcolithic to the Crusaders period. Most significant was the discovery of a rectangular shaped fortified enclosure dating to time of Ahab of Jezebel.
Touring Tel Jezreel
Tel Jezreel is open and free of charge. A path from the parking lot to its northeastern edge of the site provides stunning panoramas of the Jezreel Story. It is also a great place to read and contemplate on the dramatic Biblical events that took place at this great site.
A tour of Tel Jezreeel can be combined with a day tour in the north.
Contact us to inquire more about a private tour Tel Jezreel: