Capernaum's Mausoleum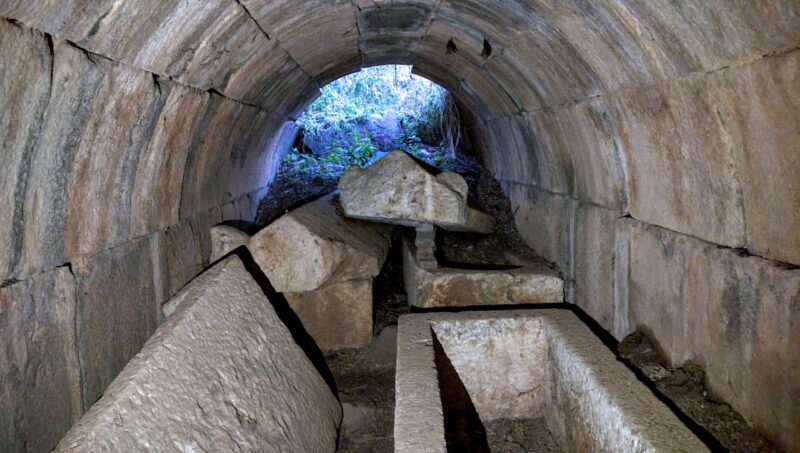 Hidden in the fields around ancient Capernaum, the Roman era Mausoleum was excavated by Franciscan archaeologists in the 1960s. The subterranean burial was found with eight burial shafts (Kokhim) and five Roman style stone coffins (Sarcophagi). Some argue that the mausoleum may have been used for the burial of Centurion who financed the construction of Capernaum's synagogue:
"When Jesus had finished saying all this to the people who were listening, he entered Capernaum. 2 There a centurion's servant, whom his master valued highly, was sick and about to die. 3 The centurion heard of Jesus and sent some elders of the Jews to him, asking him to come and heal his servant. 4 When they came to Jesus, they pleaded earnestly with him, "This man deserves to have you do this, 5 because he loves our nation and has built our synagogue." 6 (Luke 7:1-6)
By Jewish Orthodox tradition it is the burial site of the biblical prophet Nahum.
Touring Capernaum's Mausoleum
The mausoleum lies by the side of road 90. There are no signs leading to it. A Jojoba tree is the only mark of its location.
A tour of Capernaum's Mausoleum can be combined with a visit to the Capernaum and a guided day tour of the Galilee.
Contact us to inquire more about a private tour to Capernaum: